Korea
Asia-Pacific
North Korea Confirms Hypersonic Missile, Says Kim Jong Un Attended Launch
North Korea's Tuesday missile test was of a Hwasong-8 hypersonic missile, state media said on Wednesday morning, noting the test was personally observed by Kim Jong Un, chairman of the country's Central Military Commission.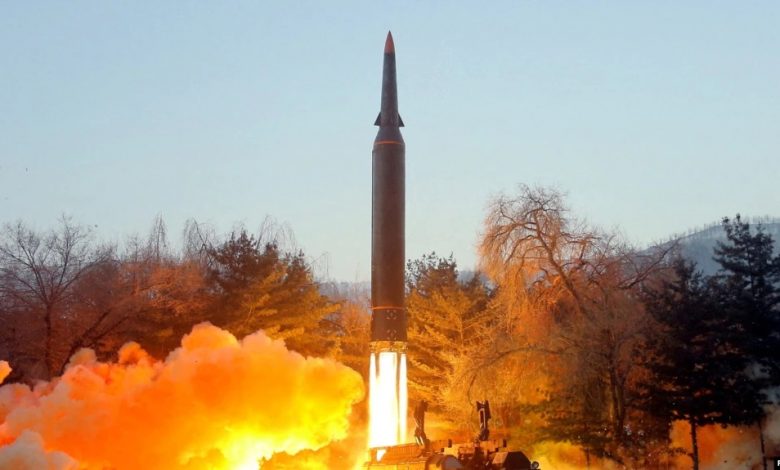 The Tuesday test was the second in less than a week by the Democratic People's Republic of Korea (DPRK) and third overall of a hypersonic weapon. According to the South Korean Joints Chiefs of Staff, which tracked the missile's launch and flight, it flew more than 700 kilometers across the Sea of Japan and reached an altitude of 60 kilometers while reaching a speed of Mach 10, or more than 7,600 miles per hour.
According to Korean Central News Agency (KCNA), the missile actually flew 1,000 kilometers, including 600-kilometer "glide jump flight," and accurately struck its target.
"The test-fire was aimed at the final verification of overall technical specifications of the developed hypersonic weapon system," KCNA said on Wednesday. "The superior maneuverability of the hypersonic glide vehicle was more strikingly verified through the final test-fire."
The Japanese Coast Guard said the missile landed in international waters and caused no damage. However, Tokyo condemned the test, saying the DPRK's actions "pose a threat to the peace and security of our country, the broader region, and the entire international community."
The US also condemned the launch, accusing Pyongyang of violating UN Security Council resolutions.
During the previous test on January 4, the DPRK said it successfully tested the rocket engine's functioning in winter conditions, as well as the hypersonic glide vehicle's ability to maneuver after detaching from the rocket – an ability that renders it virtually impervious to interception. However, that test only reached a speed of Mach 6, or six times the speed of sound.