Asia-Pacific
Korea
North America
North Korea considers boosting military as deadline for US nears
North Korea's leader Kim Jong-un has held a meeting with his top military officials to discuss boosting the country's military capabilities, as a deadline for the United States to grant concessions and reactivate demilitarization talks nears.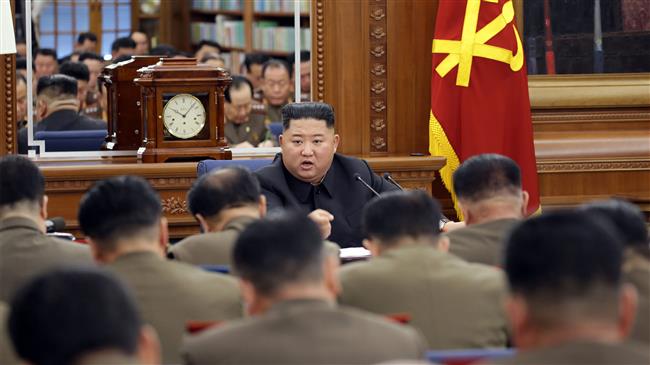 North Korea's official KCNA news agency reported on Sunday that Kim had held a meeting of the ruling Workers' Party's Central Military Commission to discuss national defense and steps to bolster the country's armed forces.
The North Korean leader "gave analysis and briefing on the complicated internal and external situation… to bolster up the overall armed forces of the country," the KCNA said.
"Important issues for decisive improvement of the overall national defense and core matters for the sustained and accelerated development of military capability for self-defense" were also discussed at the meeting, the news agency added.
North and South Korea started diplomacy in early 2018. The US joined later that year, holding talks with the North on the demilitarization of the Korean Peninsula.
But diplomacy has gradually ground to a halt because of Washington's refusal to grant any concessions.
Pyongyang has been under multiple rounds of harsh sanctions by the UN and the US over its nuclear and missile programs.
In spite of those sanctions, North Korea has taken several unilateral steps since 2018 to show its goodwill, including demolishing a major nuclear test site and agreeing to allow international inspectors into a missile engine test facility.
North Korea has set the end of 2019 as the deadline for the US to take reciprocal action or forgo talks.
Washington has rejected that timeline.
China and Russia have tabled a resolution at the United Nations Security Council to offer North Korea limited sanctions relief and break the deadlock in the demilitarization talks. But the US has rejected that draft resolution, as well.