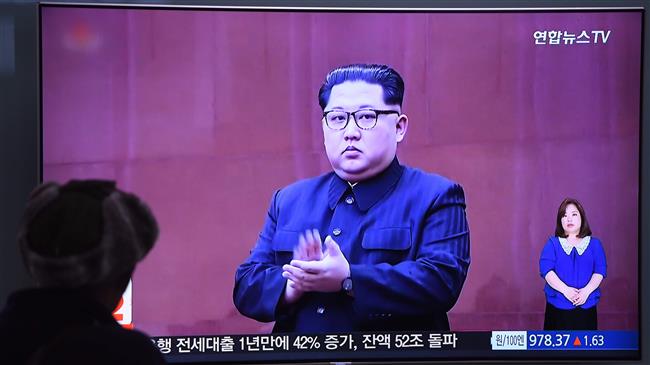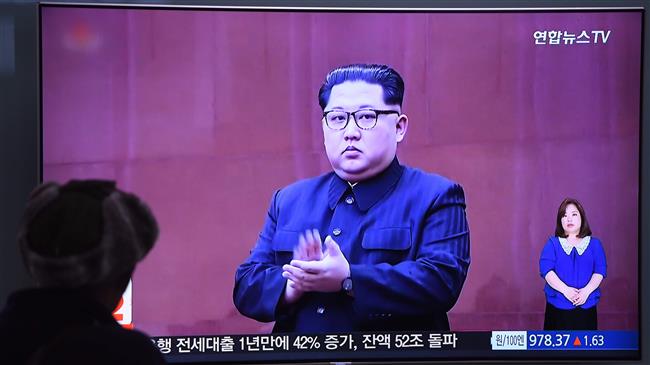 North Korea has hit back at US Vice President Mike Pence for threatening Pyongyang ahead of a planned summit between the leaders of the two countries.
Pence had in an interview on Monday said that North Korean leader Kim Jong-un would be making a "great mistake" to try and play US President Donald Trump. He also suggested that foreign military invasion could be launched against North Korea to bring about regime change in the country.
North Korean Vice-Minister of Foreign Affairs Choe Son-hui on Thursday expressed shock at those remarks.
"I cannot suppress my surprise at such ignorant and stupid remarks gushing out from the mouth of the US vice-president," Choe said, adding that Pyongyang would neither "beg" for talks with Washington nor intend to "persuade" the Americans to hold such a summit "if they do not want to sit together with us."
She also said she would recommend that Kim reconsider the talks if the American side continued to make such threats.
The summit between Trump and Kim is supposed to take place in Singapore on June 12. But a series of US demands and threats — which have offended North Korea — have cast doubt on whether the two sides will go ahead and meet.
The US has demanded that North Korea give up its nuclear program at one stage. Pyongyang has rejected that "one-sided" approach to potential negotiations.
The summit announcement came after several months of unprecedented cordial diplomacy between South and North Koreas, which had been adversaries for decades. South Korean President Moon Jae-in has been acting as a go-between in diplomatic efforts for the potential holding of the summit between the US and North Korea — also long-time foes.
In his Monday comments, Pence said "if Kim Jong-un doesn't make a deal," North Korea could end up where the former Libyan government did, a reference to the ousting and killing of the then-Libyan leader Muammar Gaddafi by local rebels under aerial coverage by invading NATO warplanes. Almost eight years before that happened, Gaddafi had given up his country's nuclear program in a deal with the US.
The US vice president has warned that North Korea could end up like Libya if Kim Jong-un refuses to cooperate with the United Sates in giving up its nuclear weapons.
In late April, Trump's hawkish National Security Adviser John Bolton had also compared a potential deal with North Korea to the one struck with Libya in 2003, angering the North Koreans and prompting a first threat to cancel the summit.
"Whether the US will meet us at a meeting room or encounter us at nuclear-to-nuclear showdown is entirely dependent upon the decision and behavior of the United States," Choe, the North Korean official, further said.
Trump, who has enthusiastically embraced the idea of a summit with Kim, said on Wednesday it will be known next week whether that meeting would take place as scheduled.
The US, which has been opposed to North Korea's weapons programs, has heavy military presence near North Korea. Until January this year, a string of bellicose rhetoric and counter-rhetoric by Washington and Pyongyang had raised fears of a new war on the Korean Peninsula.
On April 21, and in the midst of diplomacy with South Korea, Kim said he would be suspending the North's nuclear and missile tests and shut down a nuclear test site to pursue economic growth and peace on the Korean Peninsula, a move that attracted global praise and also prompted hope of a détente between the US and North Korea.
Seoul and Pyongyang had already been reaching out to one another since January. For almost seven decades before that, and since a war in the 1950s, the two Koreas had been in a state of perpetual hostility.