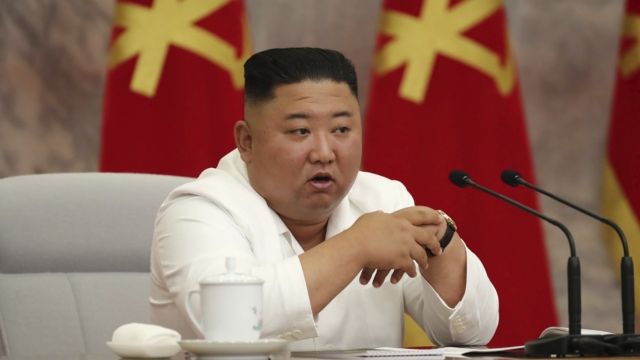 North Korea says the United Kingdom will "pay the price" for the imposition of new sanctions on Pyongyang.
The UK on Monday announced sanctions against North Korea's Ministry of State Security Bureau 7 and the Ministry of People's Security Correctional Bureau, which have responsibility for running detention facilities.
On Saturday, a North Korean Foreign Ministry spokesperson condemned the new sanctions by the British government, warning in a statement that the UK would be made to "pay the price" for the measures.
The spokesperson, whose name was not mentioned, said the government in the UK was a "puppet" of the United States.
"This act of the UK is a despicable political scheme which follows in the footsteps of the US hostile policy towards the DPRK," the spokesperson said. "The UK will be definitely made to pay the price."
The Foreign Ministry officials said the pretext for the sanctions were "based on fabrications provided by the 'defector' scum."
The move is the UK government's first-ever unilateral sanctions against North Korea since the country's formal exit from the European Union (EU) in January.
"If the UK withdrew from the EU, asserting its 'identity,' it should not blindly follow the US tail but behave itself on its own viewpoint instead," the North Korean official said.
North Korea and the UK established diplomatic relations in 2000. However, the British Embassy in Pyongyang has been closed since late May and all its diplomatic staff have left the country — a move linked to coronavirus-related restrictions in place since early this year.