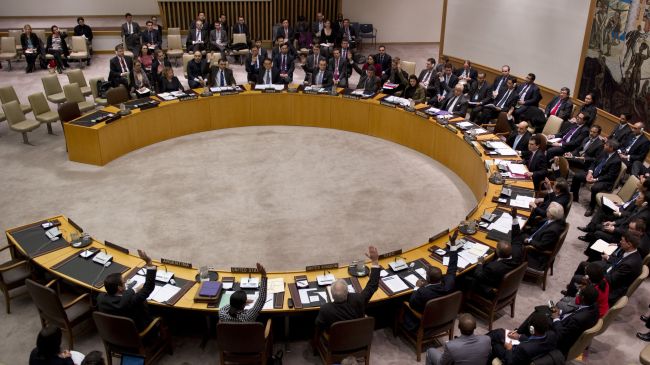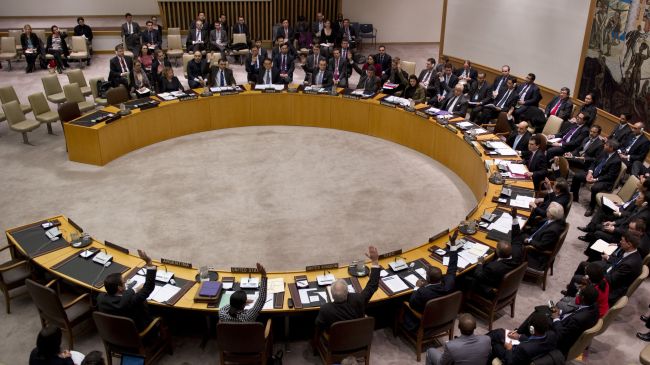 North Korea has threatened to take 'physical countermeasures' against South Korea, following a UN resolution adopted against Pyongyang for its rocket launch in December 2012.
"If the South Korean puppet regime of traitors directly participates in the so-called UN sanctions, strong physical countermeasures would be taken," the North Korean Committee for Peaceful Reunification of Fatherland said on Friday.
"Sanctions amount to a declaration of war against us," the committee added.
"As long as the South Korean puppet traitors' regime continues with its anti-DPRK (North Korea) hostile policy, we will never sit down with them."
On Thursday, Pyongyang said it would launch more long-range rockets and carry out a high-level nuclear test aimed at its "arch-enemy the United States."
The North Korean National Defense Commission said that the UN resolution "masterminded by the US has brought its hostile policy towards the Democratic People's Republic of Korea (North Korea) to its most dangerous stage."
Meanwhile, White House spokesman Jay Carney criticized Pyongyang's remarks as "needlessly provocative."
"Further provocations would only increase Pyongyang's isolation, and its continued focus on its nuclear and missile program is doing nothing to help the North Korean people."
US Defense Secretary Leon Panetta also said Washington was "fully prepared to deal with" a test from North Korea.
On January 22, the UN Security Council adopted a resolution to impose new sanctions on North Korea for launching a long-range rocket on December 12, 2012.
Pyongyang announced it had launched a long-range rocket from the Sohae Satellite Launching Station, located in Cholsan County of North Pyongan Province, and successfully placed a satellite into orbit.
The rocket launch, however, drew widespread criticism from the European Union and the UN.
On December 14, North Korean leader Kim Jong-un said the country would go ahead with its space program and would launch more rockets and send more satellites into orbit.
However, Washington and its allies said the North Korean rocket launch had been a cover for testing an intercontinental ballistic missile capable of carrying a nuclear warhead.