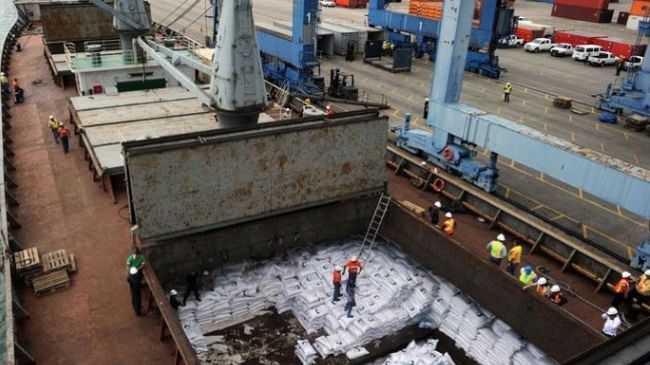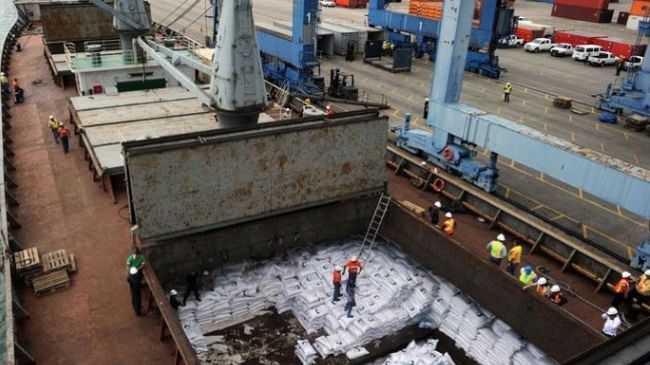 Pyongyang has called on Panama City to immediately release a North Korean ship that Panama seized, along with its crew, after weapons were discovered on board the vessel.
North Korea said Wednesday that the ship was sailing under a legitimate deal with Cuba.
"This cargo is nothing but ageing weapons, which are to be sent back to Cuba after overhauling them according to a legitimate contract," the North Korean Foreign Ministry said.
"The Panamanian authorities should take a step to let the apprehended crewmen and ship leave without delay," the ministry added.
On July 15, Panama said it had discovered the shipment after impounding the Chong Chon Gang and carrying out a drugs search. The country said the arms, which it said had been concealed under a sugar cargo, were undeclared.
Cuba said on July 16 that the stash of weapons found on board the ship were "obsolete" Soviet-era missiles and parts, which were being sent to North Korea for refurbishment.
The Cuban Foreign Ministry said in a statement that the ship was carrying 240 metric tons of "obsolete defensive weapons," including two anti-aircraft missile systems, nine missiles in parts and spares, two MiG-21bis fighter planes and 15 MiG engines, all produced "in the mid-20th century" and "to be repaired and returned to Cuba."
However, on July 17, Panama officially asked UN inspectors to inspect the cargo while Panamanian Security Minister Jose Raul Mulino said, "The cargo is illegal because it was not declared. Anything that is not logged, even if it is obsolete, is contraband."
Following the seizure of the ship and the arrest of its crew, North Korea criticized Panama for the move over allegations that there were drugs on board, saying the Panamanian authorities "rashly attacked and detained the captain and crewmen of the ship on the plea of 'drug investigation' and searched its cargo but did not discover any drug."
"Yet, they are justifying their violent action, taking issue with other kind of cargo aboard the ship," Pyongyang stated.