Korea
Asia-Pacific
North Korea warns of 'dreadful' nuclear response to South Korea if provoked
For the second time in three days, the influential sister of North Korean leader Kim Jong-un has blasted South Korea for touting its pre-emptive strike capabilities, warning that her country would annihilate its neighbor if provoked.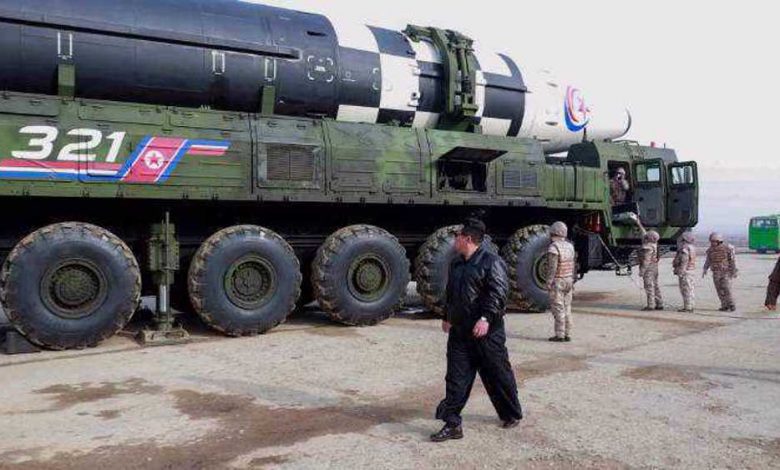 In a statement published by North Korea's official Korean Central News Agency on Tuesday, Kim Yo-jong dismissed South Korean defense minister Suh Wook's recent remarks about pre-emptive strikes as a "fantastic daydream" and the "hysteria of a lunatic".
In her second angry outburst in less than a week, she said it was a "very big mistake" for South Korea's "lunatic" minister to have discussed a pre-emptive strike against nuclear power.
"In case [South Korea] opts for a military confrontation with us, our nuclear combat force will have to inevitably carry out its duty … a dreadful attack will be launched and the [South Korean] army will have to face a miserable fate little short of total destruction and ruin," Kim Yo-jong, a key policy advisor in Pyongyang, warned.
Suh said Friday that South Korea's military had missiles with "the ability to accurately and quickly hit any target in North Korea when there are clear signs of North's missile launch".
Kim noted that the "primary mission" for North Korea's nuclear forces was to act as a deterrent, but in the event of an armed conflict, such weapons will be used for "eliminating the enemy's armed forces at a strike".
As a result of this "dreadful attack", South Korean forces will face a "miserable fate little short of total destruction and ruin", she added, noting that they "do not regard" them as a match.
Kim stressed that if South Korea violates a single inch of North Korea's soil, it will face an "unimaginably terrible disaster" as North's nuclear combat force will inevitably carry out its duty.
"This is not just a threat. This is a detailed explanation of our reaction to possible reckless military action by South Korea," she warned.
Her latest comments followed an initial angry retort to Suh's remarks on Sunday when she warned that Pyongyang "will mercilessly direct all its military force into destroying major targets in Seoul and the South Korean army" if the South engages in any "dangerous military action".
The remarks came amid tensions over North Korea's weapons tests, including its first test of an intercontinental ballistic missile (ICBM) since 2017, which sent ripples across the Western world.
Known as the Hwasong-17, the powerful ICBM dubbed as a "monster missile", appeared to have traveled higher and further than any previous ICBM tested by the nuclear-armed state.
After the launch, the state news agency cited Kim Jong-un as saying that the missile was test-fired due to "daily-escalating military tension in and around the Korean peninsula" and the "inevitability of the long-standing confrontation with the US imperialists accompanied by the danger of a nuclear war."
North Korea has repeatedly emphasized that it would preemptively use its nuclear weapons if threatened by its foes including South Korea and the United States.
South Korea has not yet responded to her latest comments. It had issued a low-key response following Kim's earlier comments on Sunday, urging Pyongyang to refrain from further raising tensions.
Kim is in charge of relations with Seoul and Washington and is well known for her influence on inter-Korean affairs.
Her warning against South came after his brother's vow last week to develop more "powerful strike means" for the country.
During a meeting with scientists involved in the recent missile test, Kim Jong-un reaffirmed his resolve to build up an "overwhelming" and "unstoppable" military capability.
"Only when one is equipped with the formidable striking capabilities, overwhelming military power that cannot be stopped by anyone, one can prevent a war, guarantee the security of the country and contain and put under control all threats and blackmails by the imperialists," state news agency KCNA quoted him as saying.
Last year, he announced a new five-year plan for developing weapons and issued an ambitious program that included hypersonic weapons, spy satellites, solid-fuel intercontinental ballistic missiles, and submarine-launched nuclear missiles.