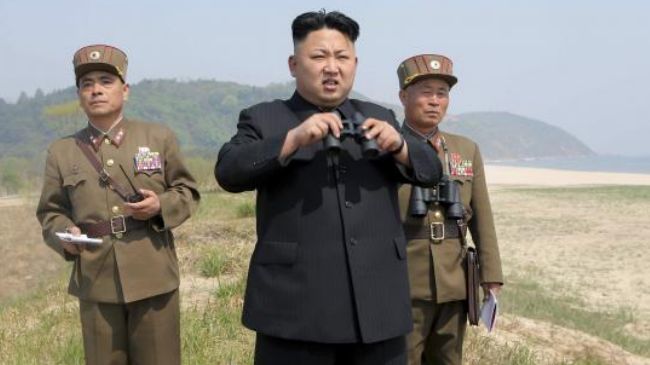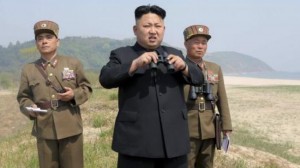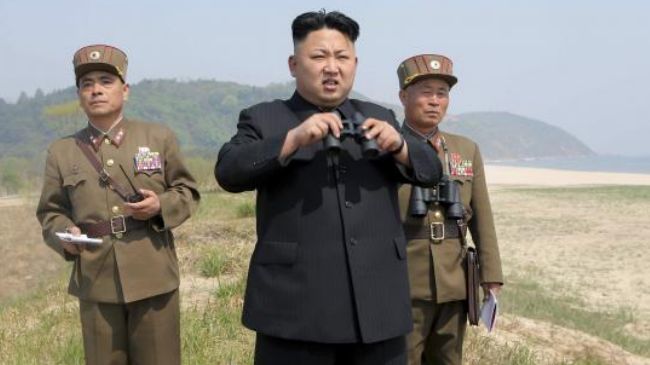 North Korean leader Kim Jong-un says his country requires an army powerful enough to defeat the United States in any possible confrontation.
Kim's remarks to North Korea's Central Military Commission, reported on Sunday, come one day after US President Barack Obama warned Pyongyang of Washington's military strength.
"He (Kim) stressed the need to enhance the function and role of the political organs of the army if it is to preserve the proud history and tradition of being the army of the party, win one victory after another in the confrontation with the US and creditably perform the mission as a shock force and standard-bearer in building a thriving nation," North Korean's official KCNA news agency reported.
In the meeting, the North Korean leader also assigned "important tasks" to the country's Army for its development.
On a visit to South Korea on Saturday, Obama said the US army would use its might to protect Seoul against any possible attack by Pyongyang.
Earlier this week, North Korea condemned Obama's trip to the region as a "dangerous move" that could bring the "dark clouds of a nuclear arms race" over the region.
North Korea has lately fired some short-range missiles in a show of force against the recently held military drills between Seoul and Washington.
Pyongyang described the South Korea-US drills as a rehearsal for an invasion against the North.
The two-month-long drill, finished on April 18, involved nearly 13,000 American forces and some 200,000 South Korean troops.