Asia-Pacific
Korea
North Korean diplomat leaves for Finland to attend Western-dominated meeting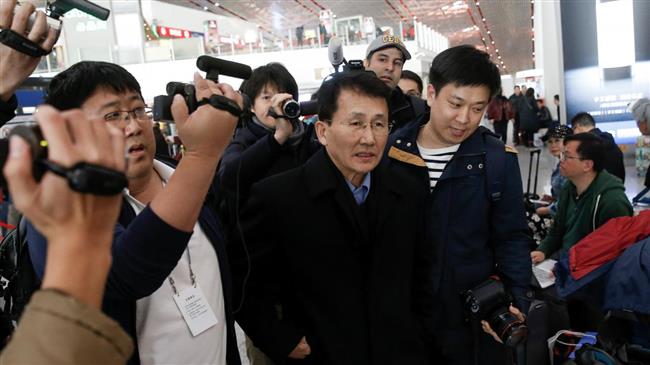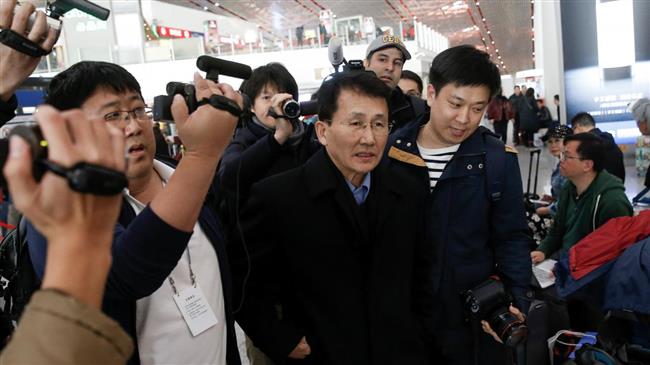 A North Korean diplomat is on his way to Finland to attend a meeting with former Western and South Korean officials as tensions ease on Pyongyang's nuclear and missile program.
South Korea's Yonhap News Agency reported on Sunday that Choe Kang-il, a deputy director general for North American affairs at North Korea's Foreign Ministry, would attend a meeting dubbed "track 1.5 talks" in Finland.
South Korea's Foreign Ministry also issued a statement, confirming the presence of the North Korean official in the meeting, adding that former South Korean officials and academics would also join the event. There were no further details.
Choe himself declined to comment when asked about the meeting at a Beijing airport. There was also no reaction from either North Korea or the United States.
The meeting is the latest to come from a series of efforts to end the standoff over North Korea's weapons programs. Pyongyang participated in the Winter Olympics held in South Korea last month and then told a delegation of South Korean diplomats that its leader Kim Jong-un would attend a summit with US President Donald Trump. Those developments deeply changed the situation surrounding the missile and nuclear activities of North Korea and sparked hopes that increasing international pressure on the country, which has come in the form of repeated rounds of sanctions following a series of missile and nuclear tests last year, could be eased.
The meeting in Finland comes after three days of talks ending on Saturday between the foreign ministers of North Korea and Sweden. The two discussed security on the Korean Peninsula and also proposed meetings between the North Korean leader and Trump, which could come in May.
Seoul said on Friday that preparations were underway for high-level talks this month with North Korea to prepare for a summit between leaders of the two countries. It said that President Moon Jae-in may meet Trump before the US president's planned meeting with the North Korean leader.