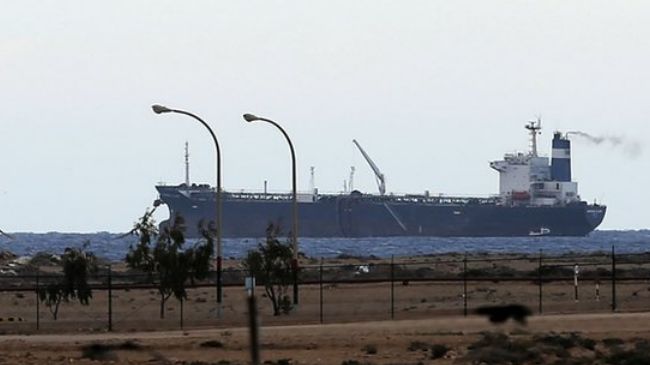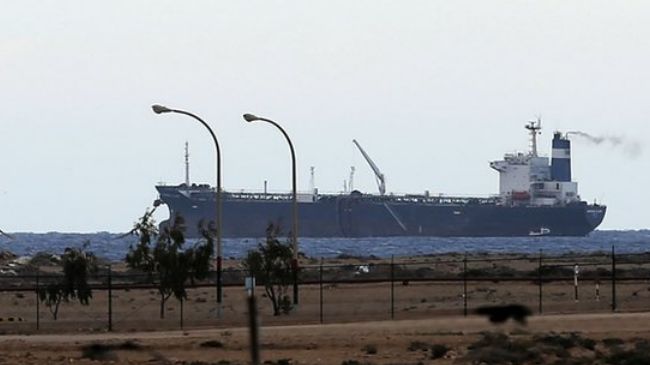 A North Korean-flagged oil tanker loaded with crude oil from a rebel-held port in eastern Libya has escaped the Libyan military forces to the open sea, officials say.
Libya's small navy vessels could not prevent the giant oil tanker, named the Morning Glory, from taking advantage of the inclement weather and escaping out into the Mediterranean on Tuesday, members of the General National Congress (GNC) stated.
"The oil tanker took advantage of poor weather conditions to head for the open sea. The ships that were surrounding it were not in a position to follow," an unidentified GNC member said.
The small-sized navy warships – consisting only of fast patrol boats – were forced to sail close to the coast because of the bad weather, whereby "the tanker then took advantage of the gap to head for the open sea," Abdelkader Houili, the member of the GNC's energy committee, told Libya's privately-owned al-Nabaa television.
The ship had loaded at the Es Sider port on Saturday despite earlier threats by the Libyan government to bomb the ship.
Authorities were prepared to unload the crude from the tanker, intercepted by government forces on Monday, once it reached a western port, and then launch legal measures against the potential buyers.
Tripoli has made efforts to end a wave of protests at oil ports and fields across the country that have drastically reduced its oil output.
Prime Minister Ali Zeidan has also vowed Libya would end the blockade of all rebel-held ports in the east either through talks or by military force.
"What is confirmed it that all ports will be liberated from the occupiers with all means possible," he said. "We prefer talks but if talks fail then the state will act," he stated.
The failed measure highlights Libya's failure to maintain security since the NATO-backed 2011 revolt that ended the 42-year dictatorship of Muammar Gaddafi.