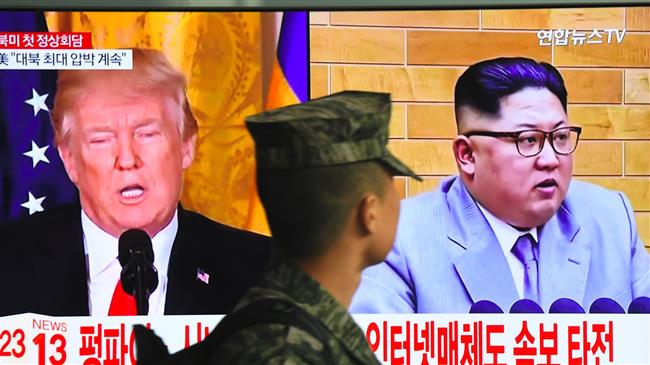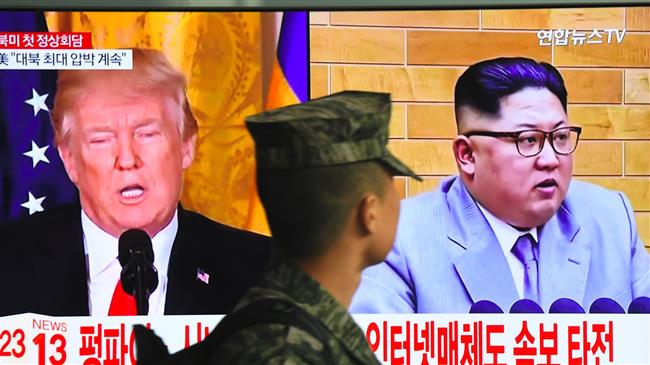 North Korean Foreign Minister Ri Yong Ho is on his way to Sweden to possibly confirm the venue for upcoming peace talks with the United States.
US President Donald Trump and North Korean leader Kim Jong-un have agreed to meet at a time and place to be determined before the end of May to discuss North Korea's nuclear and ballistic missile programs.
China's foreign ministry spokesman Lu Kang said at a press briefing in Beijing on Thursday that North Korea's foreign minister flew into Beijing en route to Stockholm, but did not provide any further information.
Ri was traveling with Choe Kang Il, deputy director general of the foreign ministry's North America section, according to South Korea's Yonhap news agency.
Sweden's foreign ministry confirmed reports that the North Korean foreign minister was transiting through the Chinese capital on his way to Sweden. Sweden said Foreign Minister Margot Wallstrom would meet with Ri during his visit.
"The talks will focus on Sweden's consular responsibilities as a protecting power for the United States, Canada and Australia," a foreign ministry statement said.
"They will also address the security situation on the Korean peninsula, which is high on the (UN) Security Council agenda," it said.
Sweden is currently a non-permanent member of the Security Council.
"The aim of the visit is to contribute to the effective implementation of the resolutions" voted by the Security Council against Pyongyang over its nuclear program as well as those calling "for intensified diplomatic efforts to find a peaceful solution to the conflict".
The Swedish foreign ministry said no press conference would be held during Ri's visit. It said it would publish a statement after the conclusion of the talks on Friday evening.
Historic meeting
Sweden, which is not a member of the US-led NATO military alliance, has maintained stable diplomatic relations with North Korea since 1975. Its diplomatic mission in Pyongyang was the first Western embassy established in the country.
The Swedish embassy in Pyongyang also represents the US, Canada and Australia in North Korea. These countries do not have embassies in North Korea. North Korea also has an embassy in the Swedish capital Stockholm.
Sweden, which played the role of a mediator between the two countries in the past, could be the possible location for the "historic" meeting between the two leaders.
"If the main actors want Sweden to play a role — facilitate, be a forum or a link or whatever it may be — then we are ready to do that," Swedish Prime Minister Stefan Lofven told news agency TT.
"This is such an incredibly important issue. We are a country that is militarily non-aligned and have a longstanding presence in North Korea, and with the trust we enjoy we think we can play a role," he said. "But it has to be the main actors who decide which role Sweden will play."