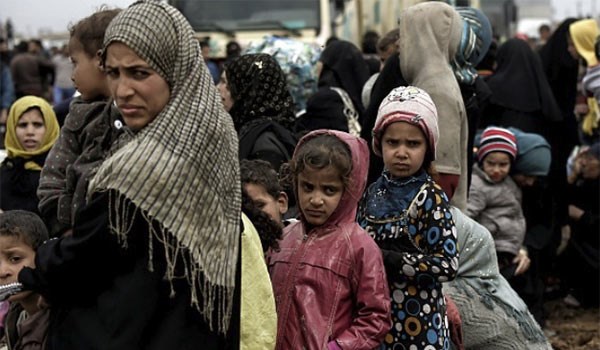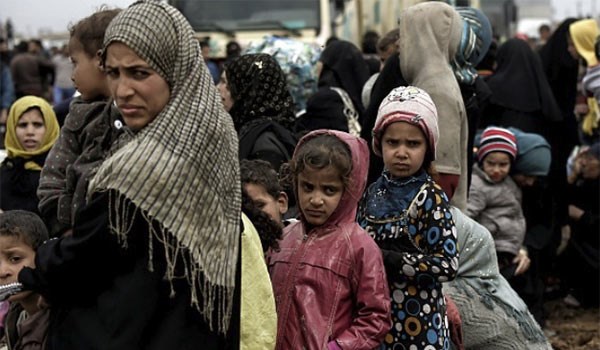 The Syrian Democratic Forces (SDF) drove 4,000 Iraqi refugees out of a camp in Hasaka towards regions that are still under ISIL's control amid crisis between Baghdad and Iraqi Kurds, a human right official said on Friday.
Ali Bayati, one of the members of Iraq's Supreme Independent Human Rights Commission, said that the SDF that is in control of al-Houl refugee camp in Hasaka province in Northeastern Syria has forced 4,000 Iraqi refugees to leave the camp for a region that is very near to ISIL's defense lines.
Syrian Observatory of Human Rights reported on Tuesday that the SDF evacuated almost 130 families of ISIL terrorists from Deir Ezzur and Raqqa provinces to militant-held regions in Idlib province.
SOHR reported that 127 families of ISIL terrorists have been transferred from SDF-held regions to Idlib city and its countryside.
It added that most of the families were in Raqqa province and the rest of them were from Deir Ezzur, adding that the ISIL families were transferred by the SDF from Raqqa and Deir Ezzur to Afrin region in Western Aleppo that was under the Kurds' control and were later sent to regions that were under the control of the Al-Nusra Front (Tahrir al-Sham Hay'at or the Levant Liberation Board) in Western Aleppo and at the last stage to Idlib province.
In the meantime, some analysts pointed to the SDF and ISIL's repeated agreements based on which the ISIL's foreign commanders had the right to move to Turkey to return to their countries via a safe routes.