Syria
Northern Hama: Infighting Intensifies among Terrorists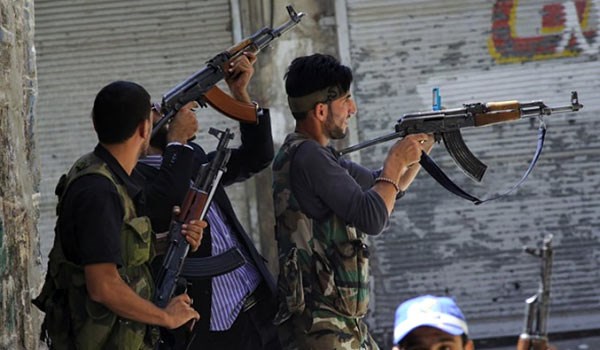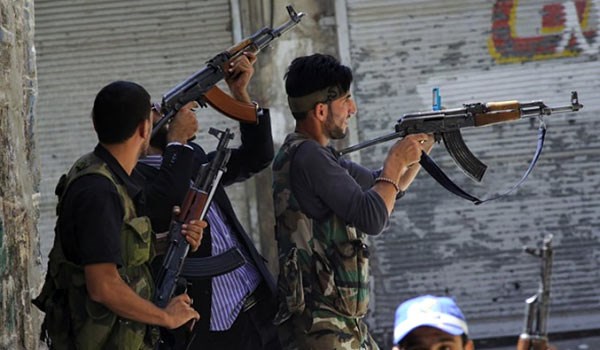 The terrorist groups stationed in Northern Hama resumed infighting concurrent with the Syrian army's military advances from several directions in the region and in Southern Idlib, websites close to terrorist groups said.
The ISIL terrorists penetrated into the military positions of Al-Nusra Front (Tahrir al-Sham Hay'at or the Levant Liberation Board) in the town of Abu Khanadeq in the Northern outskirts of Hama, the terrorist-affiliated websites reported.
They also reiterated that the ISIL penetrated into Northern Hama after a group of Al-Nusra Front terrorists joined ISIL and withdrew from their military positions in Abu Khanadeq.
The terrorist-affiliated sources also said that clashes among terrorists erupted after a terrorist group affiliated to Al-Nusra Front attacked the ISIL stronghold in the village of Kafroumeh and killed senior ISIL commander Mohammad Ebrahim Joulaq nom du guerre Shimiayee.
In a relevant development on Saturday, military sources reported that the Syrian Army troops' advances in Northeastern Hama and Southeastern Idlib have pushed the Al-Nusra Front into complete failure and collapse.
The sources said that the army men that liberated the strategic Abu Dali region in Northern Hama continued to hit Al-Nusra positions and drove the terrorists out of the village of al-Hamdaniyeh and Jabal (mount) al-Zab'ah Southeast of al-Hamdaniyeh.
Also, the army soldiers managed to capture the key Murgh hill Northwest of al-Hamdaniyeh, the sources went on to say.
They further said that a large number of Al-Nusra members have been killed or wounded in the army's devastating advances, forcing the terrorist group to the threshold of collapse.
Well-informed sources reported on Friday that the army's Tiger Forces Division conducted a powerful assault against terrorists along the Hama-Idlib provincial border, bursting through the lines of the terrorists and liberating a string of towns and villages in rapid advances.
The sources said that within hours of reports emerging about the success of the Tiger Forces' operation, a video was also released over social media by an account linked to one of the division's units showing the assault which took place.
The footage shows light motorized units of the Tiger Forces rapidly moving from town to town in Hama province's Northern countryside and also clearing mines left behind by the militias.
Halfway through the film can be seen – from a distance – the strategic town of Abu Dali, which Syrian Army artillery now has under total fire control.