Iran
Nosratollah Tajik to depart London for Tehran after spending six years in house arrest in Britain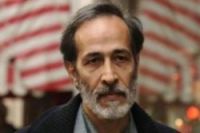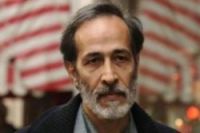 Former Iranian ambassador to Jordan, Nosratollah Tajik, after spending six years in house arrest in Britain, would depart London for Tehran today, Tuesday.
According to IRNA, London's West Minister Court ruled last week as a final verdict that the Iran's former diplomat is acquitted of the accusation brought up against him. Earlier on Tuesday, November 27th, 2012, the London High Court had issued the acquaintance decree of Tajik, rejecting a US request for forwarding him to the United States.
Tajik said Monday in a brief talk with IRNA that knowing the exact date of his return to the Islamic homeland had delighted his heart.
He added, "I have been counting the moments for years and I hope I would as soon as possible be able to meet my dear fellow citizens, my friends, and my relatives.'
Tajik added, "I would be departing London along with my family members for Tehran, and God willing, we would land in Tehran's Mehrabad Airport on Tuesday."
The former Iranian ambassador to Jordan once again appreciated the media efforts aimed at his release throughout the past six years and also all those who tried to proved his innocence.