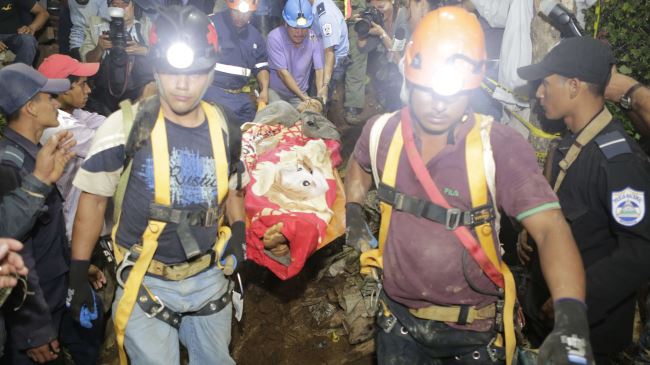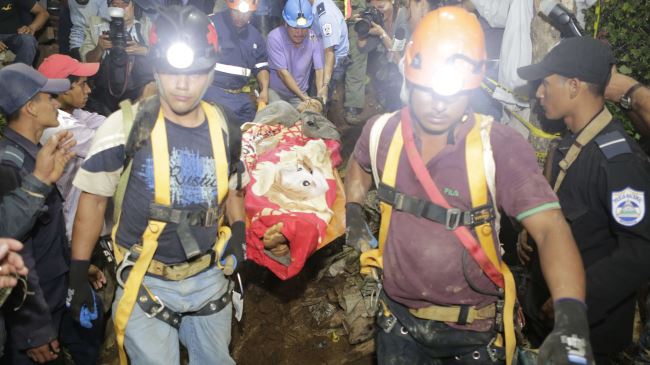 Rescuers have freed most of 24 trapped Nicaraguan gold miners following a mine collapse near the northeastern city of Bonanza.
The saved miners were in good condition although they were slightly dehydrated, said Nicaraguan Deputy Interior Minister Carlos Najjar on Sunday.
It was not immediately clear if the remaining miners trapped at the El Comal mine had been located.
The mine, which is located near Bonanza, a town 420 kilometers (260 miles) to the northeast of the capital Managua, collapsed after heavy rains began on Thursday.
The miners were said to be unlicensed freelancers not employed by a particular company.
Last month, two miners died at the mine after a landslide, which made the mine's owner, Colombian firm Hemco, warn them against entering the mine it found to be unsafe.
Meanwhile, the rescued miners joined efforts to save their colleagues.
"The sadness of feeling yourself trapped in a hole is immense but I never lost hope… I kept thinking I was too young to die and above all, I thought about my two daughters," said a 32-year-old miner at a hospital in Bonanza.