Syria
Notorious Terrorist Commander Killed in Syrian Army Attack in Idlib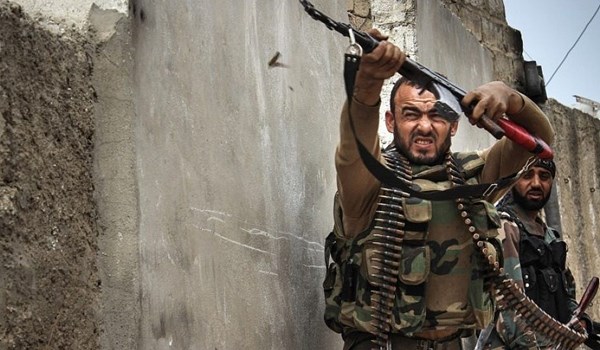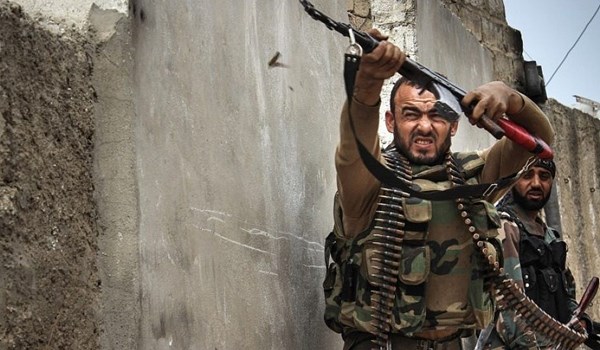 The Syrian army destroyed one of the strongholds of Tahrir al-Sham Hay'at (the Levant Liberation Board or the Al-Nusra Front) in Southeastern Idlib during heavy artillery and missile attacks, killing one of the terrorist commanders.
The army troops launched heavy offensive against the terrorists' positions and moves between the two towns of al-Tah and al-Tamane'ah on Thursday, smashing several military vehicles and an operational base of the militants.
Field sources reported that all terrorists inside the base, including their commander named Khalid al-Wazir nom de guerre Abu Ibadah, were killed.
Also, the army's artillery and missile strikes against the terrorists' positions in the towns of Sarjah and Um Rajim destroyed several of their bases and killed a number of them.
The army is preparing for massive military operations in Idlib province by destroying the terrorists' strongholds and key positions.
The Russia-run Sputnik news agency reported on Wednesday that the Russian and Syrian forces are making final coordination on a major offensive against terrorists in Idlib.
The Arabic-language website of Sputnik quoted a military source as saying that the Russian and Syrian armies have been coordinating to launch the long-waited assault in Idlib, adding that a vast joint reconnaissance operation has been underway by Russian and Syrian experts in the last few days as the zero hour is arriving for the operation in Northwestern Syria.
The Arabic Sputnik further said that monitoring movements and gatherings of terrorists in the villages and towns in Southeastern Idlib has been among the joint reconnaissance operation conducted by the Russian and Syrian forces.
In the meantime, the Syrian army artillery units shelled heavily the positions of Tahrir al-Sham Hay'at in the region, destroying their bases and positions, the website added.
Also, a source in Idlib Peace Committee reported that a humanitarian corridor has been proposed by the Russian and Syrian Command to pave the ground for the evacuation of civilians before the operation in Idlib.