Syria
Notorious Terrorist Commander Surrenders to Syrian Army in Eastern Ghouta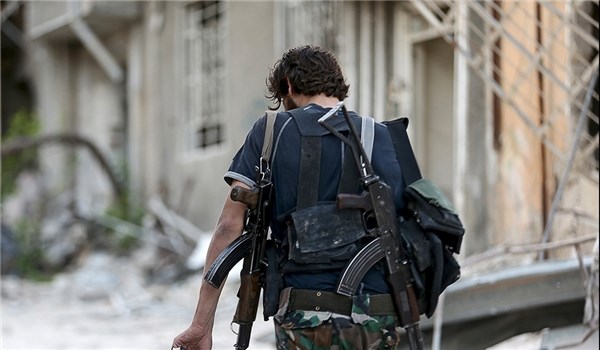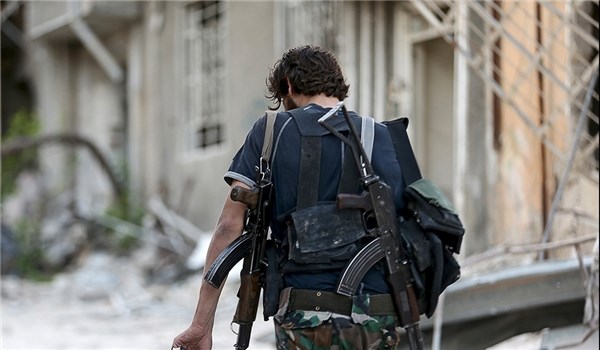 A senior commander of Faylaq al-Rahman terrorist group surrendered to the Syrian army forces as they intensified purging operations in Eastern Ghouta of Damascus.
The Arabic-language al-Masdar news website reported on Thursday that security commander of Faylaq al-Rahman Ismail al-Saqir nom de guerre Abu Salamou surrendered himself as well as a large number of his comrades and received amnesty from the Syrian government after the Syrian army's extensive advances in Eastern Ghouta of Damascus.
It added that several other senior commanders of Faylaq al-Rahman also surrendered to the army.
Eastern Ghouta of Damascus will be fully cleansed of terrorists once evacuation of militants and their family members from Douma is complete.
In a relevant development on Wednesday, the Syrian army troops continued mop-up operation in Eastern Ghouta, discovering several tunnels, rocket-making workshops and chemical material canisters in regions that were once under terrorists' control.
The sources said that the army has found a long tunnel in the town of Ein Terma in Eastern Ghouta, adding that the tunnel is a several-kilometer-long path with two branches to Zmelka region at its Northern side and Jobar region at its Western side.
In the meantime, other units of the army found a 3-km long tunnel between the regions of Arbin, Ein Terma, Zmelka and Jobar that was used by the terrorists for their vehicle movements.
The sources further said that the army's engineering units in Arbin have found a workshop used for making mortar shells and rockets, and a warehouse of bombs and several canisters containing chemical materials.