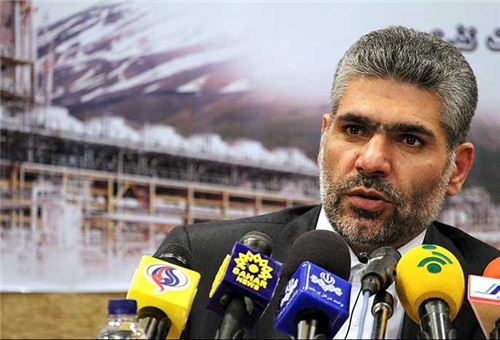 Former Head of the National Petrochemical Company (NPC) Abdolhossein Bayat downplayed the impacts of the US new sanctions on Iran's petrochemical products, describing the move as ineffective.
"The nature of the petrochemical industry is in a way that it cannot be sanctioned and this advantage does not just work for Iran's petrochemical industry and generally, the petrochemical industry in all countries cannot come under sanction," Bayat told FNA on Saturday.
He referred to the previous sanctions against Iran's petrochemical industry, and reminded that the country exported its petrochemicals in that era despite difficulties.
Bayat said that in Iran, the private sector is responsible to produce and sell petrochemical products, adding that the country will certainly use past experience to bypass the sanctions.
The Treasury Department in a statement on Friday imposed sanctions on the Persian Gulf Petrochemical Industries Company (PGPIC), Iran's largest petrochemical holding group, on the pretext of financial support for the Islamic Revolution Guards Corps (IRGC), and said that sanctions were aimed to choke off financing for Iran's largest and most profitable petrochemical group.
Treasury also imposed sanctions on the holding group's network of 39 subsidiary petrochemical companies and what it called "foreign-based sales agents." It warned that international companies continuing to partner with PGPIC or its subsidiaries and sales agents "will themselves be exposed to US sanctions."
On April 8, the White House labeled Iran "a State Sponsor of Terrorism" and the IRGC a "foreign terrorist organization," claiming that the elite force "actively participates in, finances, and promotes terrorism as a tool of statecraft."
In a swift response, Iran's Supreme National Security Council designated the US government a supporter of terrorism and CENTCOM a terrorist organization.
Meantime, CEO of the PGPIC Jafar Rabiei announced on Friday that the holding would continue with calm and according to its previous plans of development, after the recent US sanctions.
"At a time like this, we need to keep our composure and take steps on the previously predicted path. One should not overhype the situation in the other side's favor," Rabiei said.
"Our economic situation right now is faced with an economic war, and sanctions are one of the tools wielded by the other side in this war," he added.