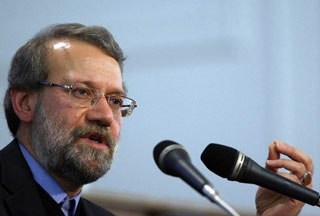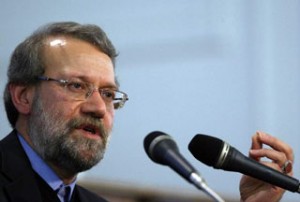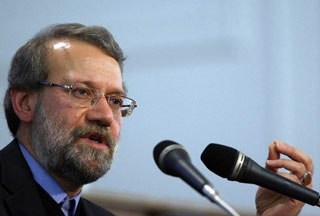 Iran's Parliament (Majlis) Speaker Ali Larijani says the Non-Proliferation Treaty, NPT, has so far proven inefficient in nuclear disarmament.
"NPT has no authority to act for nuclear disarmament," Larijani told reporters on Friday, on the fourth day of his visit to Japan.
"The treaty has been unable to get rid of even a single nuclear warhead and it is generally viewed as a failure to the International Atomic Energy Agency," added the Iranian official.
Larijani said that the IAEA has acted under the political influence of certain powers and this is one of its primary shortcomings.
Larijani expressed hope that the new Japanese government would actively pursue the concept of "Asian regional cooperation" that it has put forth as one of its key international policies.
"Regional cooperation is a wise idea and if implemented, it will prove effective in the international arena," emphasized visiting Majlis speaker, ahead of an April meeting in Japan to revise the NPT.
Larijani urged the new Japanese administration to appear more active in the future sitting on NPT changes, for the country itself has been a victim of US atomic bombs in Nagasaki and Hiroshima.
Questioned about the possibility of Iranian nuclear sites being attacked by Israel, the top Iranian official said: "I would rather not talk about fiction. The Israeli regime is not fully aware of Iran's military power, and should not risk on such an act."