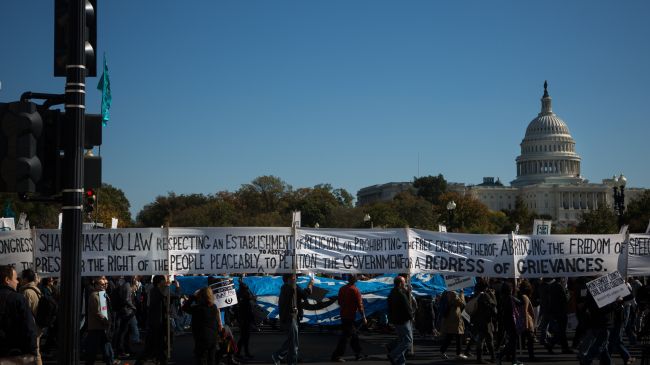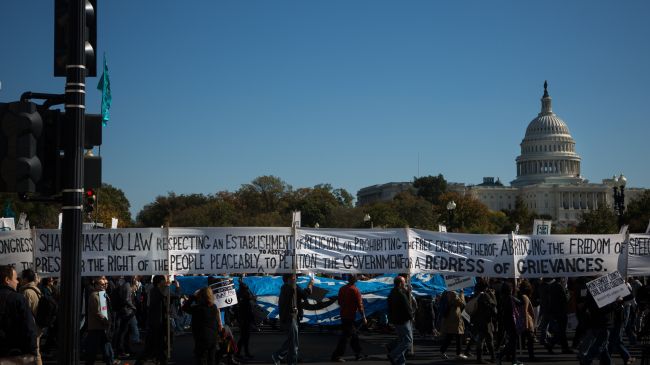 A top-secret strategy document shows that the US National Security Agency has vowed to expand its spying powers.
The document, dated February 2012, describes the four-year strategy of the US spy agency's signals intelligence operations including eavesdropping and communications data collection across the globe, The New York Times reported on Friday.
In the five-page document, which was obtained from former US intelligence contractor Edward Snowden, NSA officials set a goal to "aggressively pursue legal authorities and a policy framework mapped more fully to the information age."
The paper says that current US laws should be changed so that new laws would enable the spy agency to keep "pace with the complexity of the technology and target environments, or the operational expectations levied on N.S.A.'s mission."
The US spy agency also says in the disclosed document, titled "Signit Strategy 2012-2016," that it would seek to decrypt or bypass codes that keep communications secret by infiltrating "the global commercial encryption market through" financial ties.
It is not clear, however, in the NSA document through what legal or policy changes the agency is seeking to expand its spying powers.
These powers are determined by US Congress, executive orders, and the Foreign Intelligence Surveillance Court.
Documents disclosed by Snowden since early June have shown how the US government collects phone records of all American citizens and tracks the use of US-based web servers by all people around the world.
The government's collection of Americans' phone records come as Department of Justice attorney Stuart Delery said during an open court session on Friday that ordinary American citizens cannot legally challenge the practice.
Other documents leaked by Snowden have also shown that US spy agencies hacked into the computer systems of other countries' diplomatic missions and that Washington has been eavesdropping on phone calls of at least 35 world leaders including that of German Chancellor Angela Merkel, one of Europe's most influential leaders.