Iran
'Nuclear technology, an epic achievement of Iranian experts'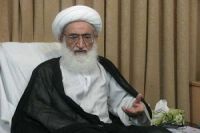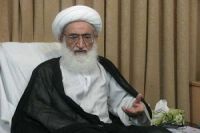 Grand Ayatollah Hussein Nouri Hamedani, has termed access to peaceful nuclear technology as the epic achievement of the Islamic Republic of Iran's experts and elites.
According to IRIB World Service, this Source of Emulation, in his remarks in the holy city of Qom on Thursday, addressed the officials of uranium enrichment complexes, noting that the committed Iranian youths have in the past protected and safeguarded the Islamic Revolution and Sacred Defense, and currently safeguard Islamic Iran's scientific and industrial accomplishments via indigenization of peaceful nuclear know-how and resounding progress in usage of nuclear energy for peaceful purposes.
Grand Ayatollah Nouri Hamedani also termed access to peaceful nuclear know-how as another revolution, embodied within the Islamic Revolution.
This Shiite Source of Emulation added that Iran's mastery of peaceful nuclear know-how has astounded the East and the West and has empowered and honored the Iranian nation.