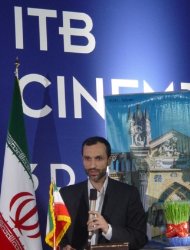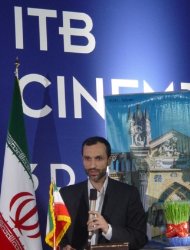 The number of arrivals in Iran reached 2.8 million people during the first 11 months of the current Iranian year, up by 400,000 from last year, said Iran's Vice-President and head of Cultural Heritage and Tourism Organization Hamid Baqaie.
Speaking at a festive ceremony in Iran's pavilion at Berlin's 45th ITB tourism
fair Wednesday evening, Baqaie pointed out that the average annual growth
rate of arrivals in Iran was between 25 through 30 percent.
The Iranian official added the country could benefit from not only the Silk Road tourism project but also from the upheavals in the Arab world by enticing tourists to come to Iran who used to travel to countries like Egypt and Tunisia.
Baqaie participated in the high-profile UNWTO Summit of Silk Road Ministers at
the ITB aimed at deepening regional tourism cooperation.
He stressed Iran was aiming to further promote and boost its tourism and
travel industry.
Also present in the ceremony was Iran's Ambassador to Germany Ali Reza Sheikh Attar who emphasized that tourism was an 'important part' in German-Iranian cultural ties which were being promoted by both countries.
He referred to plans for not only boosting tourist visits to Iran but also
for increasing business tours to the country as well.
Some 24 of the Iranian tourism firms are attending the five-day ITB which offers a complete overview of all products related to either holiday or business travel.
Iran has expanded its presence at Berlin's tourism exhibit this year by having its
own pavilion.
More than 11,000 exhibitors from over 187 countries have registered for the ITB which is widely viewed as the world's leading travel trade show.
The exhibition is expected to host around 170,000 guests, among them 100,000 travel and tourism experts.