Syria
Nusra Military Leader, 18 Other Commanders Killed in Explosion in Idleb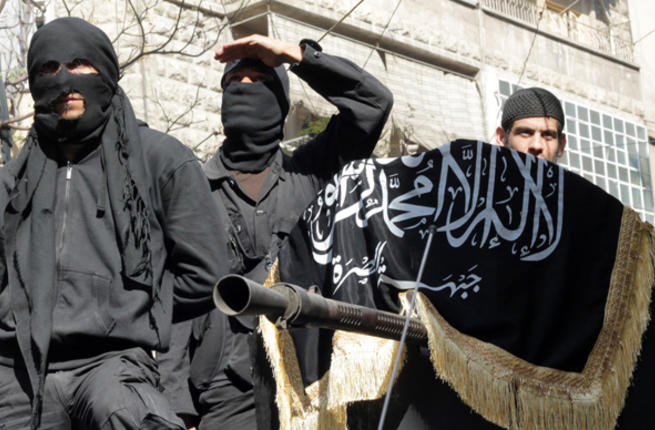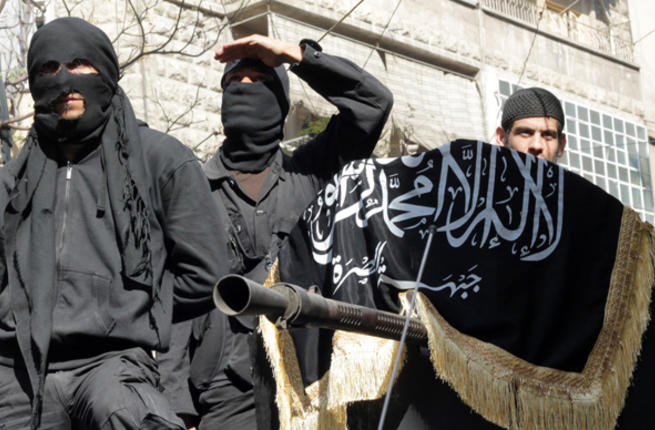 The military leader of Nusra Front, Abu Hammam al-Shami in addition to 18 others of the group's commanders were killed as an explosion targeted their meeting at one of the group's sites in Syria's Idleb.
The news reported that the explosion resulted from an airstrike.
Among the kiilled commanders, as reported, were: Abu Mosaab al-Falastini, Abu Omar al-Kurdi, Abu Baraa al-Ansari and Mohammad Abdol Salam al-Lobnani.
Abu Mohammad al-Joulani, the group's leader, was injured, according to the media reports.
Source: Al-Manar Website