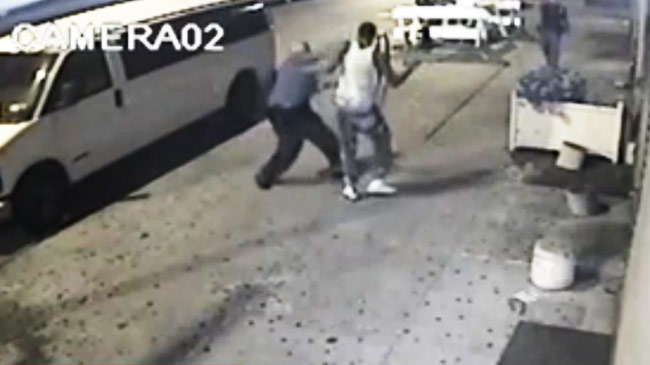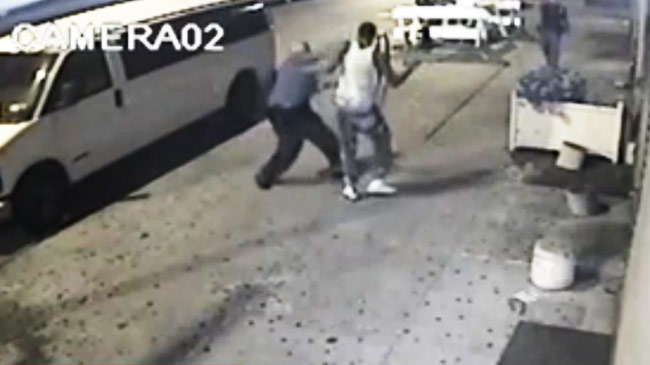 Two officers of the New York Police Department are under investigation after they used excessive force on a teenage boy while he had his hands up in surrender.
Video recorded by a security camera showed the officers chasing and hitting 16-year-old Kahreem Tribble, DNAinfo New York reported.
The two officers catch up to the marijuana suspect in Bedford-Stuyvesant. As the teen stops running, one officer throws a punch at his face. The boy manages to dodge the punch.
The suspect raises then his hands, but police officer David Afanador hits him in the face with his gun, breaking a front tooth and chipping another.
Tribble was arrested for possessing 17 small bags of marijuana and disorderly conduct on Aug. 29. He pleaded guilty and was released later.
NYPD's Internal Affairs Bureau and Brooklyn District Attorney Kenneth Thompson have launched a criminal investigation on the two officers from the 79th Precinct.
"What's depicted on this video is troubling and warrants a thorough investigation," Thompson said.
The whole thing started when three anti-crime officers noticed Tribble looking into the window of a parked mini-van, according to court records. When the officers get out of their car, Tribble starts running away but stops shortly after, ready to be arrested.
Sources say officials were particularly angry by Afanador's use of his gun on the teen because it could have accidentally fired — injuring or killing him, another officer or a bystander.