Syria
NYT: No Smoking Gun Linking Al-Assad to Gas Attack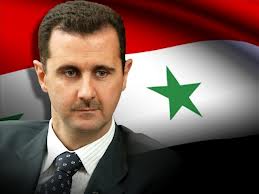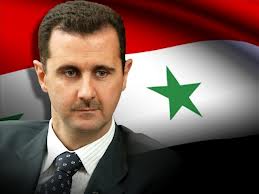 American officials said Wednesday there was no "smoking gun" that directly links Syrian President Bashar al-Assad to last week's alleged chemical attack near Damascus, the New York Times reported Wednesday.
They said Thursday's public intelligence presentation will not contain specific electronic intercepts of communications between Syrian commanders or detailed reporting from spies and sources on the ground.
According to the daily, "the White House faces steep hurdles as it prepares to make the most important public intelligence presentation since February 2003, when Secretary of State Colin L. Powell made a dramatic and detailed case for war to the United Nations Security Council using intelligence – later discredited – about Iraq's weapons programs."
"With the botched intelligence about Iraq still casting a long shadow over decisions about waging war in the Middle East, the White House faces an American public deeply skeptical about being drawn into the Syrian conflict and a growing chorus of lawmakers from both parties angry about the prospect of an American president once again going to war without Congressional consultation or approval," it added.
The bellicose talk coming from the administration is unnerving some lawmakers from Obama's party, who are angry that the White House seems to have no inclination to seek Congress's approval before launching a strike in Syria.
"I am still waiting to see what specifically the administration and other involved partners have to say about a potential military strike, but I am concerned about how effective such an action could be," said Representative Adam Smith, a Washington Democrat who is the ranking member of the House Foreign Affairs Committee. "I am worried that such action could drag the United States into a broader direct involvement in the conflict."
Meanwhile, US Speaker John A. Boehner wrote a letter on Wednesday to Obama asking the president to provide a "clear, unambiguous explanation of how military action – which is a means, not a policy – will secure US objectives and how it fits into your overall policy."
The discussion has even brought in former officials intimately involved in making the hurried public case for the Iraq war. In an interview with Fox Business Network, Donald Rumsfeld, who was War secretary at the time, said Wednesday that "there really hasn't been any indication from the administration as to what our national interest is with respect to this particular situation."
Americans over all have been skeptical about the United States getting involved in Syria's war.
A poll published by Quinnipiac University last month found that 61 percent of people said it was not in the national interest to intervene in Syria, while 27 percent said it was. By a similar split, 59 percent opposed providing weapons to rebel forces, while 27 percent were in favor.