North America
Syria
NYT: US bombed Syrian dam threatening lives tens of thousands of civilians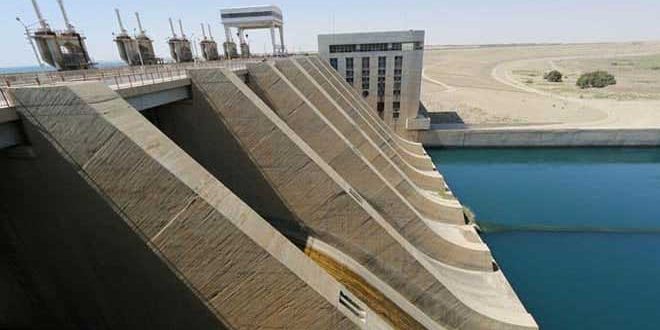 The New York Times revealed That the US forces bombed the Euphrates dam in Syria in 2017 with heavy bombs, threatening lives tens of thousands of people, and the forces' claims at the time that the dam was not targeted were incorrect.
Despite the US denial, two former senior officials told the New York Times that members of a top secret US Special Operations unit called Task Force 9 hit the dam using some of the largest conventional bombs owned by the US, including at least one BLU-109.
The attack was conducted despite a military report warning not to bomb the dam as such an attack could cause a flood killing tens of thousands of civilians.
Two days after the operation, the commander of the US forces at the time, Lieutenant General Stephen Townsend, denied US responsibility, claiming that the dam was not a target of the coalition.
In response to questions in this regard , U.S. Central Command acknowledged dropping 2,000-pound bombs, but denied targeting the dam, as a spokesman of the US central command said that the strikes hit the towers attached to the dam were not considered likely to cause structural damage to the dam's body."
The newspaper said that Task Force's 9 justified the vast majority of its airstrikes using self-defense procedures intended to save troops in life-threatening situations, even when no troops were in danger , while workers in the dam affirmed that there were no battles or injuries among US soldiers in the day the dam was bombed.
While the dam was still being repaired, the task force sent a drone and bombed a small van carrying repair workers, causing three fatalities including a technical ,a mechanical engineer and a worker in the Syrian Arab Red Crescent(SARC).
According to US military documents obtained by the New York Times, the air strikes by US forces on civilian sites such as schools, mosques and markets caused large numbers of casualties, including many women and children.