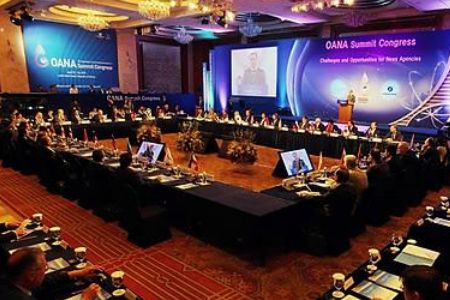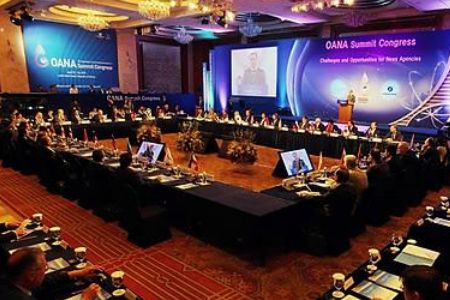 Iran's Islamic Republic News Agency (IRNA) and Mehr News Agency have been ranked as number ones for producing the highest number of news at the Organization of the Asia-Pacific News Agencies (OANA).
According to statistics based upon the number of news items published on the OANA website, the two Iranian news agencies were selected as the most eminent news outlets with the highest number of news as compared to other 41 members of the organization, Mehr news agency reported on Thursday.
Representatives of news agencies in the Asia-Pacific region opened a four-day conference in the Turkish city of Istanbul on Wednesday to discuss expanding cooperation and exchanges in order to better cope with the rapidly changing media environment.
Istanbul is hosting meetings of news agencies, on the sidelines of its activities celebrating its choice as 2010 European Capital of Culture, organized by Anadolu News Agency.
Three Iranian delegations — Mehr News Agency, IRNA and Fars News Agency — delegations from Chinese Xinhua News Agency, Japanese Kyodo News Agency, the Information Telegraph Agency of Russia (Itar-Tass), the Australian Associated Press (APP), the Indonesian Antara News Agency, and the Malaysian Bernama News Agency are among the participants of the congress.
OANA, which was established by UNESCO in December 1961, currently has 41 members from 33 countries in the Asia-Pacific region.
The organization was established in order to promote cooperation between news agencies within the region and all over the world.