North America
Obama authorizes sending 450 more forces to Iraq: White House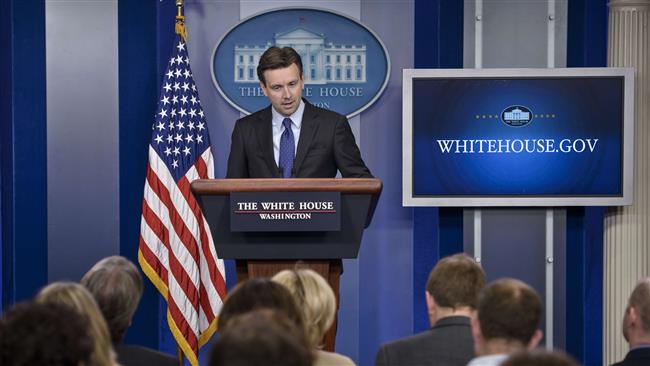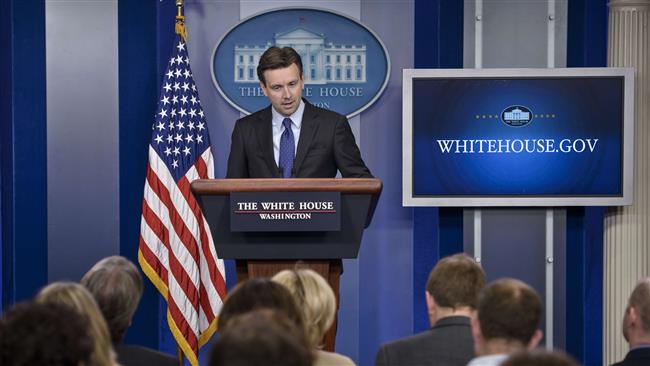 US President Barack Obama has authorized the deployment of hundreds of additional forces to Iraq in an effort to "advise" and train local forces to regain areas lost to ISIL Takfiri terrorists.
White House Press Secretary Josh Earnest said in a statement on Wednesday that Obama ordered to send "up to 450 additional military personnel" to Iraq at the request of Iraqi Prime Minister Haider al-Abadi.
Obama met Abadi on the margins of the G7 summit in Germany earlier this week.
Under the plan, the number of US training sites in Iraq would increase from four to five. US forces are currently conducting at the al-Asad military base in western Anbar, but the new base is closer to Ramadi in the eastern part of the province.
"These additional US troops will not serve in a combat role," Earnest said.
The new military "advisers" are expected to work with Iraqi forces to "improve their ability to plan, lead and conduct operations" in the battle against ISIL in eastern Anbar Province.
The reinforcements will bring the number of US military forces in Iraq to 3,550.
Obama has also ordered "the expedited delivery of essential equipment and materiel" to Iraqi forces, according to the statement.
The authorization, however, was made despite Obama's previous statement that Washington did not yet have a complete strategy for training Iraqi forces.
The fall of Ramadi last month have raised serious doubts about Obama's strategy, months after he announced an open-ended military air campaign to "degrade and ultimately destroy" the ISIL forces by enlisting the support of scores of allies.