North America
Obama blocks release of Gitmo inmate facing imminent death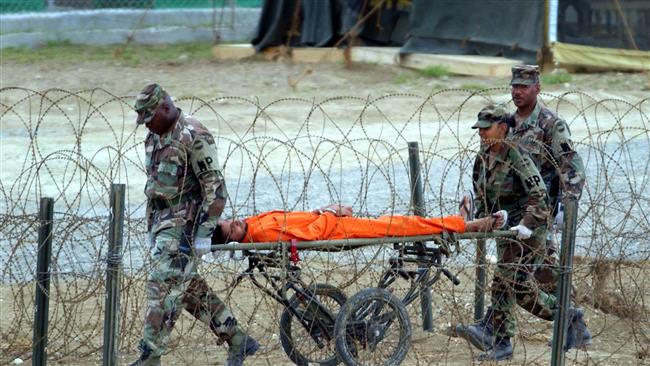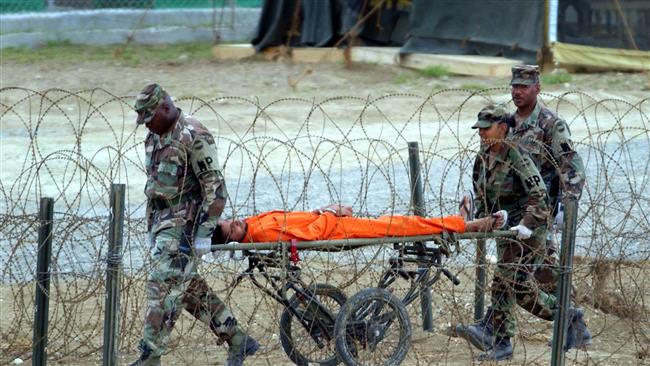 The Obama administration has called on a federal judge not to allow the release of a Guantanamo prisoner who has been on hunger strike for more than eight years.
The lawyers of Yemeni prisoner Tariq Ba Odah has described their client's health as alarming, saying he is at risk of imminent death.
However, Justice Department lawyers on Friday blocked the immediate release of Ba Odah in a sealed court filing delivered to a court in Washington just ahead of a deadline.
The lawyers of the 36-year-old inmate, who weighs just 74 lbs (33.5 kg), argue that the decision by the Justice Department shows that President Barack Obama is not able to control growing divisions in his administration and that he cannot achieve his goal of shutting down the Guantanamo Bay prison before 2017 when he leaves office.
Ba Odah has been in jail without charge as a suspected affiliate of al-Qaeda since January 2002. Although he has been cleared to be transferred back to Yemen, but no prisoners are being sent to the country because of instability there.
Ba Odah's defense attorney, Omar Farah, said the filing, which was sealed, reflected the Obama White House's inability to develop a coherent approach to transfer Ba Odah and 51 other detainees cleared for release.
"It is a transparent attempt to hide the fact that the Obama administration's interagency process for closing Guantanamo is an incoherent mess," said Omar Farah, Ba Odah's defense attorney.
"And it is plainly intended to conceal the inconsistency between the administration's stated intention to close Guantanamo and the steps taken to transfer cleared men," added Farah, an attorney with the Center for Constitutional Rights.
Ba Odah has been protesting against his indefinite confinement since February 2007 and has been force-fed liquid nutrients to prevent his death.
"All the president has to decide is whether to exercise his discretion not to contest the motion and release Mr. Ba Odah so that he does not die," Fara said.
The Obama administration hopes to "short circuit" opposition from Republicans in Congress who have blocked Obama from closing the prison.
On July 22, White House Press Secretary Josh Earnest said Washington had slowly been sending Guantanamo prisoners back to their native countries or to third nations, and may have to transfer some to the US if the facility is to close.
But the transfer of detainees to the United States is opposed by Republicans in Congress, and some lawmakers have tried to halt all transfers out of Guantanamo, saying the releases could lead to more attacks.
The US military prison was set up by the Pentagon after the September 11, 2001, attacks to hold suspected al-Qaeda and Taliban detainees. Many of the inmates there have gone on hunger strikes to protest their conditions at the prison.