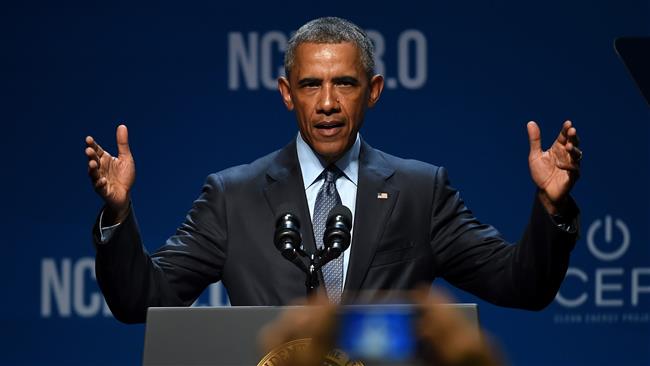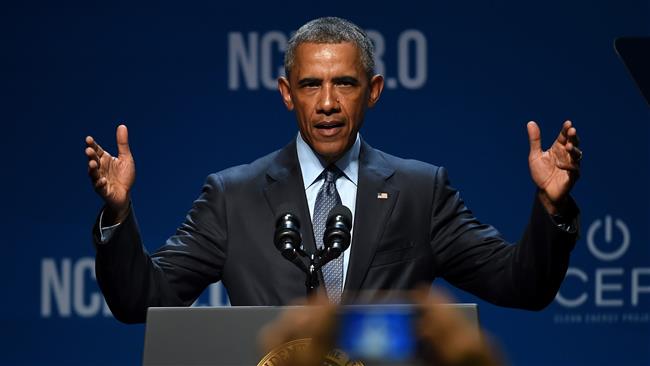 US President Barack Obama has described the opponents of his administration's July 14 nuclear agreement with Iran as some crazy people.
"We were doing a little reminiscing and then figuring out how we're going to deal with the crazies in terms of managing some problems," he said at a fundraiser in Nevada on Monday.
The Obama administration is trying hard to gather support for the international agreement with Iran ahead of next month's vote by Congress.
Republicans are against the accord and they are seeking to disapprove it. However, Obama has threatened to veto any legislation against the agreement.
On Sunday, Senate Democratic leader Harry Reid supported the agreement.
"I strongly support the historic agreement and will do everything in my power to ensure that it stands," Reid said.
The US president endorsed Reid's support.
"It's hard for me to express how much I love Harry Reid," he said.
Meanwhile, Brent Scowcroft, the former national security adviser for former presidents Gerald Ford and George H.W. Bush, urged his fellow Republicans not to squander this epochal moment of reaching an accord with Tehran.
Scowcroft "strongly" called on lawmakers to support the Joint Comprehensive Plan of Action (JCPOA) that was concluded by Iran and the P5+1 group of countries in Vienna last month.
"My generation is on the sidelines of policymaking now," he said. "This is a natural development. But decades of experience strongly suggest that there are epochal moments that should not be squandered."
Under the agreement, restrictions will be put on Iran's nuclear activities in exchange for, among other things, the removal of all economic sanctions against the Islamic Republic.
So far, 27 Democratic senators have come out in favor of the accord. Only two Senate Democrats have opposed it.