Obama calls for release of detained protesters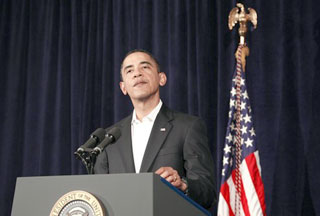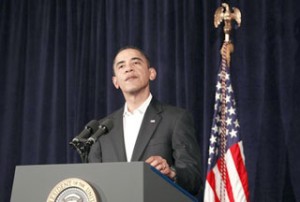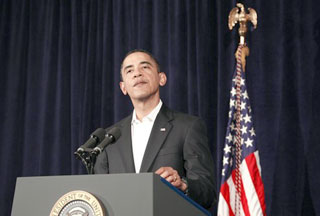 US President Barack Obama has condemned what he called "Iran's crackdown on protesters" and called for the release of the people who were detained.
"We call for the immediate release of all who have been unjustly detained within Iran," Obama said on Monday in Hawaii, where he is on vacation.
Obama said that the US will support protesters during the "extraordinary events."
He made the comments after at least eight people were killed in clashes between security forces and demonstrators that broke out during the protests in Tehran on Sunday.
The Tehran police headquarters said that the police forces neither used violence nor fired a single bullet on Sunday.
Iran has always condemned US officials' meddling remarks about its internal affairs.
On Monday, British Foreign Secretary David Miliband hailed the "great courage" of opposition supporters who took part in illegal protests in Tehran one day earlier, during which several people were killed and public property was damaged.
In reaction to Miliband's remarks, the Iranian Foreign Ministry said that it will summon the British ambassador to Tehran over London's reaction to the unrest in the capital.
Tehran will summon British Ambassador Simon Lawrence Gass to formally protest the "meddling" remarks made by British officials, Foreign Ministry spokesman Ramin Mehman-Parast told Press TV on Monday.
Mehman-Parast said that the British have proven that they believe they will benefit from sowing discord among Iranians.
The Foreign Ministry spokesman also advised British officials to rethink their policy toward Iran.