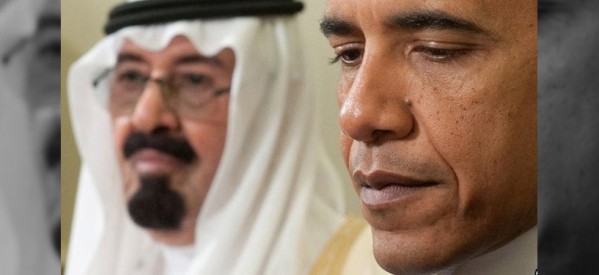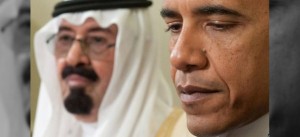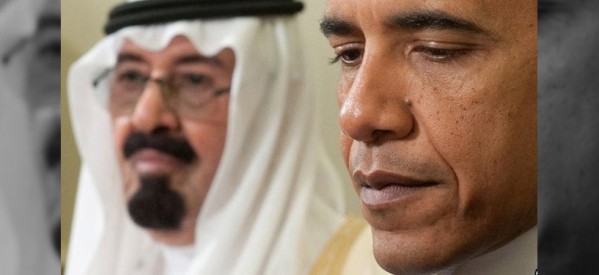 U.S. President Barack Obama discussed Iraq and the violent rise of so-called Islamic State of Iraq and the Levant (ISIL) group there in a telephone call on Wednesday with Saudi Arabian King Abdullah, the White House said.
Three days after ISIL declared itself a faked caliphate encompassing the entire Muslim world, Obama and Abdullah agreed to consult closely on regional developments, the White House said.
Saudi Arabia shares an 500-mile (800-km) border with Iraq.
Obama and Abdullah discussed the need for Iraq to form an inclusive new government "uniting all of Iraq's diverse communities," the White House said.
Sunnis and Kurds on Tuesday walked out of the first meeting of Iraq's new parliament, which failed to name a new prime minister as an alternative to current leader Nuri al-Maliki.
Baghdad has blamed the Saudis for encouraging "genocide" in Iraq.
Earlier reports also said Saudi Arabia is the main supplier of weapons and military intelligence to the so-called ISIL.
Violence in Iraq escalated after the ISIL militants took control of Mosul, in a lightning advance on June 10, which was followed by the fall of Tikrit, located 140 kilometers (87 miles) northwest of the capital, Baghdad.
The ISIL has vowed to continue its raid towards the capital.
Soldiers of the Iraqi army have been engaged in heavy fighting with the militants in different fronts and have so far been able to push back militants in several areas.
Maliki has said Saudi Arabia and Qatar are responsible for the security crisis and growing terrorism in his country, denouncing the Al Saud regime as a major supporter of global terrorism.