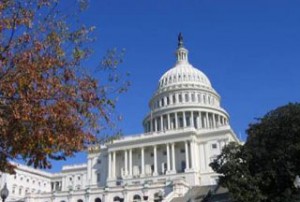 US President Barack Obama has renewed longstanding US economic sanctions against Iran, despite his apparent overtures to the Islamic Republic.
Obama notified Congress that he was extending existing US measures against Tehran for another year, the White House said on Thursday.
"Our relations with Iran have not yet returned to normal," Reuters quoted Obama as saying.
The sanctions mainly aim at putting pressure on Iran to halt its nuclear program.
Tehran has repeatedly declared that it will not give up the Iranian nation's legitimate nuclear rights under Western pressure.