Africa
Obama meets Libya PM, names envoy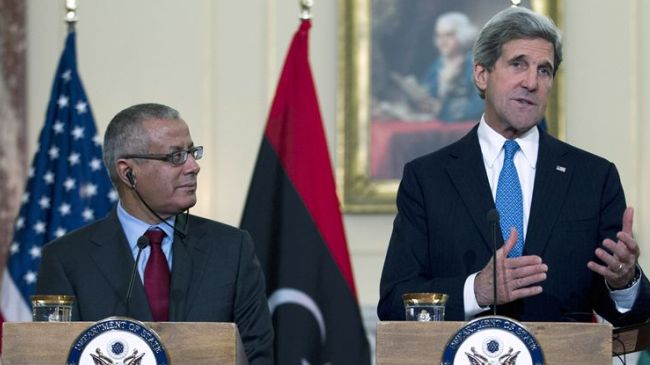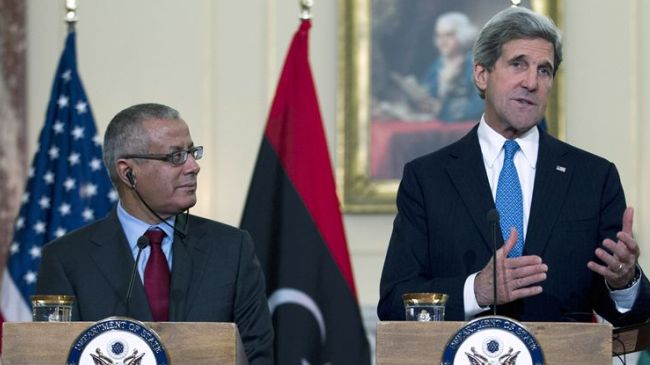 US president Barack Obama has received Libyan Prime Minister Ali Zidan at the White House after naming a veteran female diplomat as the new ambassador to the oil-rich African country.
In the unscheduled Wednesday meeting, Obama emphasized the need for the Libyan government to assist in locating the assailants that killed the last US envoy to the country following an anti-American protest at the American Consulate in the Libyan city of Benghazi on September 11, 2012, The New York Times reports Thursday.
While Prime Minister Zidan's visit was long planned, the report states, "officially," his White House meeting was with Obama's national security adviser Tom Donilon, but Obama "made a point of stopping and talking with the Libyan official for about 20 minutes."
The report further cites a White House statement as saying that Obama "stressed the importance of Libya's cooperation with the ongoing investigation" in hunting for those that killed the previous US ambassador to Libya, in addition to three CIA operatives stationed at the American diplomatic post in Benghazi.
The two leaders also discussed "ways to strengthen Libya's institutions," the official statement said, without elaborating.
Obama also said he was naming veteran diplomat Deborah Jones as the new US ambassador to Tripoli. She has previously served as the American envoy to the Persian Gulf state of Kuwait and also served in Middle Eastern nations of Iraq, United Arab Emirates, Syria, Turkey, as well as the African country of Ethiopia.
The visiting Libyan official also met with US Secretary of State John Kerry in his first official trip to Washington, during which he pledged that the Tripoli government would work with the United States to hunt for the perpetrators of the Benghazi attack and "see that they were brought to trial," according to the report.