Lebanon
Obama not determined enough to confront ISIL: Hezbollah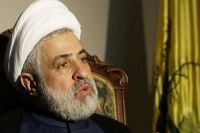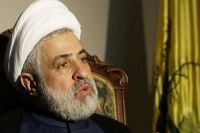 Hezbollah deputy leader Sheikh Naim Qassem said the U.S. President Barack Obama is not determined to crush Islamic State of Iraq and the Levant (ISIL) terrorists.
According to Al-Alam news network, Qassem in remarks published Thursday by the local newspaper As-Safir said, "The flurry of international activity, which is sponsored by the U.S., is not serious in ending the takfiri threat." He said Obama spoke of "containing" the threat and not "stopping" it.
Qassem added, "Comments made by Barack Obama are clear. The word 'containing' means to identify risks and disable some of its objectives while maintaining the this terrorist organization's role [as a method designed] to frighten certain countries in this region and to keep this risk as a scarecrow in appropriate places to make political gains, particularly in Iraq and Syria."
He added that the United States is concentrating its efforts on "fuelling sectarianism" in Iraq instead of fighting terrorism there.