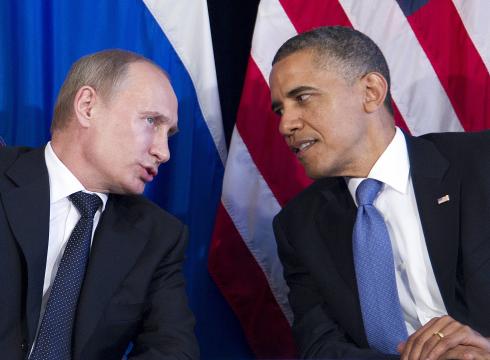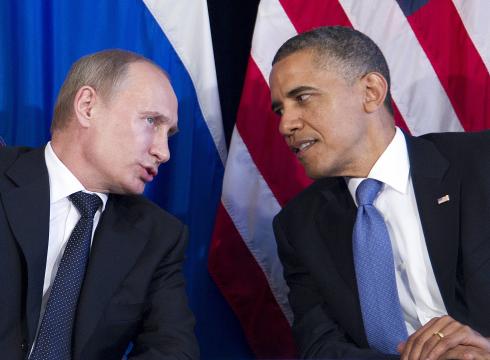 The US President, Barack Obama, and his Russian counterpart, Vladimir Putin voiced agreement on "the need to advance a political transition" and seek "new initiatives" to end the Syrian crisis.
In a phone call, the two leaders welcomed welcome "substantive and constructive consultations" by Secretary of State John Kerry and Russian Foreign Minister Sergey Lavrov over a political transition in Syria, the White House said in a statement on Friday.
The statement did not elaborate further on Friday's discussion between the two leaders on the Syria conflict.
Obama and Putin agreed to hold bilateral talks at the Group of Eight summit in Northern Ireland in June.
Obama also welcomed Russia's co-operation on international efforts to deal with Iran's nuclear ambitions.