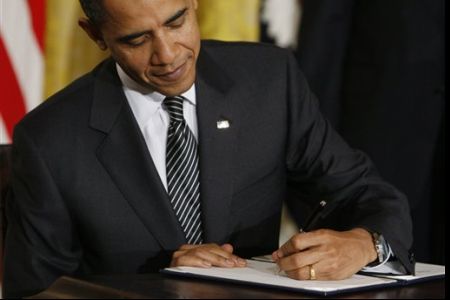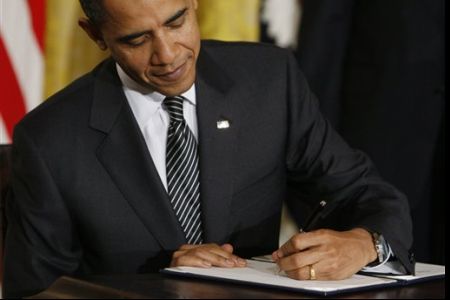 US President Barack Obama has renewed longstanding financial sanctions against Iran initially imposed 31 years ago by President Jimmy Carter.
"Because our relations with Iran have not yet returned to normal, and the process of implementing the January 19, 1981, agreements with Iran is still underway, the national emergency declared … must continue in effect beyond November 14, 2010," the White House said in a notice on Wednesday.
The executive order was meant to 'deal with the unusual and extraordinary threat' to national security, foreign policy, and economy of the United States as a result of the situation in Iran, it added.
The sanctions involve certain frozen Iranian assets and have to be extended annually to prevent them from expiring automatically.
Thirty-one years on since the takeover of the US embassy in Tehran, the United States still holds Iran's frozen assets and properties without paying Tehran anything in assets-related financial gains.
On November 4, 1979 university students captured the building of the US embassy and held 52 Americans hostage for 444 days.
Ten days later, Carter issued an executive order, freezing all assets and properties of the Iranian government, organizations and companies in the United States.
The students justified the takeover by insisting that the compound had become a center of espionage and planning to overthrow the nascent Islamic Republic establishment in Iran.
The students occupying the embassy later published documents proving that the compound was indeed engaged in plans and measures to overthrow the Islamic system.
During the past 31 years, all US presidents have agreed to extend the order on frozen Iranian assets every year.
Iran and the US signed an agreement in 1981, known as the Algiers Accords, which obliged Washington to remove the freeze on Iran's assets, including capital, military equipment, diplomatic possessions and the money belonging to the deposed shah of Iran and his family.
The US, however, did not fulfill the commitments.