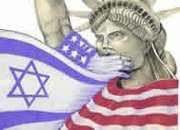 US President Barack Obama has reiterated his continuous commitment for "israel" and stressed that "America's commitment and my commitment to the security of "israel" is unshakable."
Beirut – Taqrib News Agency (TNA) – Addressing the so-called "Union for Reform Judaism", Obama said "it's hard to remember a time when the US administration gave more support to the security of "israel". Don't let anyone to tell you otherwise. It's a fact."
Obama also emphasized his country's determination to prevent Iran from acquiring nuclear weapons and that no options are off the table.
"We are determined to prevent Iran from acquiring nuclear weapons. And that's why we've worked painstakingly from the moment I took office with allies and partners, and we have imposed the most comprehensive, the hardest-hitting sanctions that the Iranian regime has ever faced…And that's why, rest assured, we will take no options off the table," he said.
Right before his speech, Obama met Friday with "israeli" War Minister Ehud Baraka who announced that "in the 30 minute-long meeting, the two discussed regional issues and the challenges facing the Middle East, the United States and "israel"."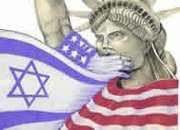 In a related context, Haaretz "Israeli" newspaper revealed that the Qatari Ministry of Foreign Affairs ordered in particular to grant entry visas to an "Israeli" group of journalists, university professors and activists to participate in a forum hosted by Doha recently.
"Israeli" participation in the forum, titled "Alliance of civilizations," would not have been without the consent of the Emir of Qatar, who encourages "Israeli" businessmen to invest in his country, according to the newspaper.