Lebanon
Obstacles to form new cabinet cleared: Sleiman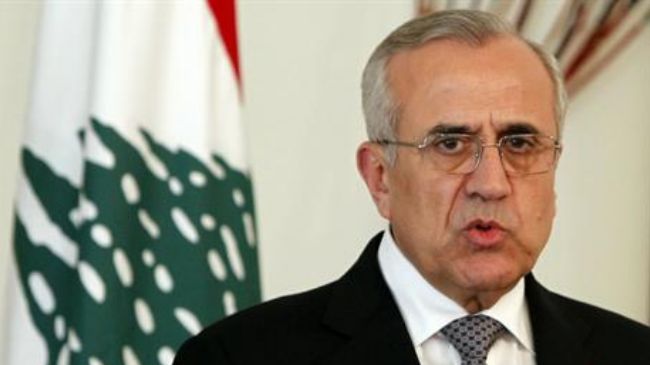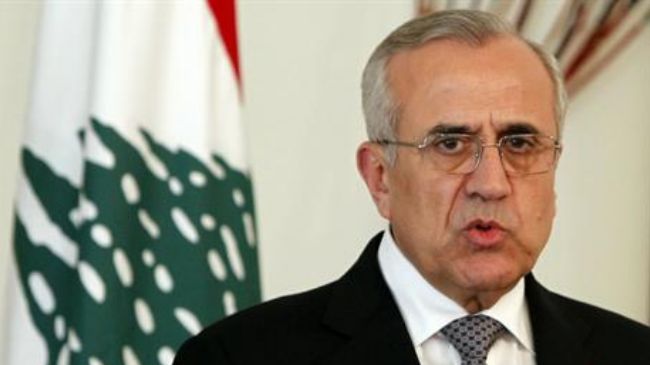 Lebanese President Michel Sleiman has said that all obstacles to form a new cabinet later this week are cleared.
"There are no more obstacles. We have started putting the final touches on the new Cabinet and the end of this week will be decisive," Sleiman told reporters after making an address to foreign diplomats at Baabda Palace on Monday.
Lebanon has been reeling from the political turmoil since the resignation of Prime Minister Najib Miqati in March 2013.
Sleiman's remarks are the strongest signal so far regarding the 10-month political deadlock in the country.
The Lebanese president, whose mandate runs out on May 25 this year, also said that he would form a neutral government if efforts for the formation of an all-embracing government failed.
"I will not allow [Lebanon] to reach May 25 without a government. If the formation [process] is obstructed then all possibilities are available including a neutral Cabinet," he said.
Lebanon's political deadlock has witnessed signs of a breakthrough recently.
Former Lebanese Prime Minister Saad Hariri said on Friday that he is ready to form a coalition government which also includes the Lebanese resistance movement Hezbollah.
Hariri's announcement came as his Future party supports opponents of Syrian President Bashar al-Assad, while Hezbollah backs the Syrian president's supporters.
The head of the country's Western and Saudi-backed March 14 Alliance said that Lebanon needs stability and he is optimistic about its future despite disagreements over Syria, which has been gripped by deadly unrest since 2011.
According to reports, the Western powers and their regional allies — especially Qatar, Saudi Arabia, and Turkey — are supporting the militants operating inside Syria.
The United Nations says more than four million Syrians will be forced out of their homes in 2014 by the escalating conflict in the country that has killed more than 100,000 people and displaced millions so far.