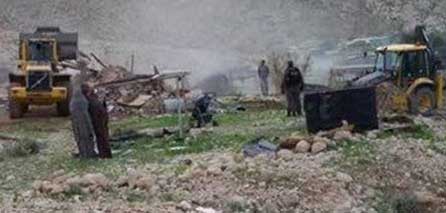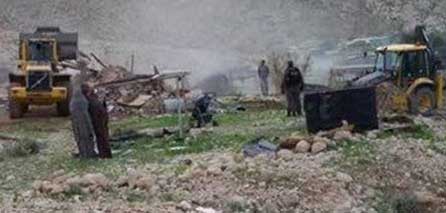 The Israeli occupation army on Monday morning demolished dozens of residential structures and displaced their residents in the Bedouin hamlet of Ein al-Rishrash, south of Nablus city.
Anti-settlement activist Khaled Zawahra told the Palestinian Information Center (PIC) that Israeli soldiers imposed a cordon on the hamlet, located between the villages of al-Mughir and Duma, before their bulldozers embarked on razing more than 30 tents and crude homes as well as livestock shacks.
Zawahra added that the Israeli decision to demolish these structures had been taken about three weeks ago at the pretext of unlicensed construction.
The Israeli army has long sought to expel all residents of the hamlet, which has been there for decades.