Palestine
Occupation regime to start building new housing units in East al-Quds next month: Report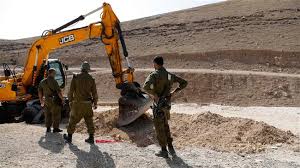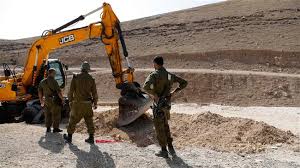 Occupation regime plans to commence a new settlement project in the heart of occupied East Jerusalem al-Quds early next month, a report says.
Palestinian Ma'an news agency, citing a Hebrew-language news outlet, reported on Sunday that the provocative project, which has been named Nof Shmuel, slated to be constructed within the Palestinian neighborhood of Beit Hanina in early November.
Aryeh Orange, a candidate from the right-wing Me'uchadim (United) political faction running for the city council, announced that the new housing units "are being sold to Jews only," it added.
The report, citing some unnamed sources, further said that around 124 Israeli settler units had already been approved for the project, out of a total of 324 ones. The housing units are reportedly to be sold to ultra-orthodox Jews at reduced prices.
On Wednesday, the so-called Israeli Civil Administration Higher Planning Council approved construction of 2,000 settler units in the West Bank.
Less than a month before US President Donald Trump took office in January 2017, the United Nations Security Council adopted Resolution 2334, calling on Israel to "immediately and completely cease all settlement activities in the occupied Palestinian territories, including East Jerusalem" al-Quds.
Since the inauguration of President Trump, the regime in Tel Aviv has stepped up its construction of settler units on occupied Palestinian land in a blatant violation of international law.
About 600,000 Israelis live in over 230 illegal settlements built since the 1967 Israeli occupation of the Palestinian territories of the West Bank and East Jerusalem al-Quds.
Palestinians want the West Bank as part of a future independent Palestinian state, with East Jerusalem al-Quds as its capital.