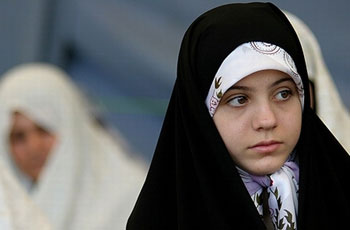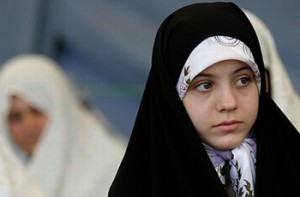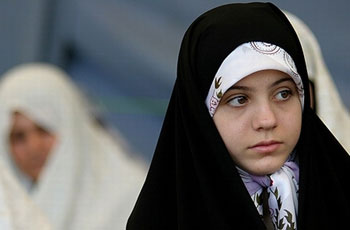 Happy Girls day to all modest and noble girls! "The National Day of Girls" will be held on Tuesday at Milad Tower, west of Tehran, at the presence of more than 2 thousands of Iranian girls.
As the auspicious birthday of the Holy Lady "Fatemah Ma'soomah" has been named as the National Day of Girls in the Islamic Republic of Iran, every year Tehran municipality manages some celebrations and festivals for this nice day.
According to the Tehran's municipality public relations affairs, today's celebration will be held under the title of "Day of all Lailies".
Appreciating three successful painter, stuntwoman and firefighter girls is among the programs of today festival.
Hazrat Fatemeh Masumeh (SA), the blessed and gracious divine lady from the Noblest Messenger of Allah, Hazrate Moahammad's household, was born in Medina in Dhu al-Qa'dah in 752. Hazrat Masumeh was a learned scholar and a very pious lady and was greatly revered by the holy Imams. She was buried in the holy city of Qom and her shrine is visited by millions of pilgrims every year.
Hazrat Masumah was brought up in a noble family. She was the daughter of Imam Musa Al-Kazim (AS), sister of Imam Reza (AS) and the aunt of Imam Muhammad Taqi al-Jawad (AS).
She was taught all the Islamic sciences by Imam Musa al-Kazim and Imam Reza and transmitted Ahadith (traditions) from them. She became famous as Aalimah (the learned lady) and Muhaddithah (the learned lady who transmitted Ahadith). The traditions quoted by Hazrat Masumeh (SA) are among the most authentic ones present in various books.
Like her holy grandmother Hazrat Fatemeh Zahra (SA), she was always busy in performing prayers and kept fast most of the days. She was greatly respected and revered by her father and her elder brother.
She was very kind and gracious. Thousands of miracles have been witnessed and recounted in her shrine. She fulfills the rightful wishes of the believers and miraculously heals incurable patients.
In 779, a year after the forced migration of Imam Reza (AS) from Medina to Marv in Khorasan by the reigning Abbasid caliph Mamun, Hazrat Masumah accompanied by her brothers left Medina for Khorasan to meet her elder brother Imam Reza. When they reached Saveh in central Iran, they were attacked by the Abbasid army and her brothers were mercilessly martyred. A lady servant on the orders of the Abbasid commander poisoned Hazrat Masumah (SA) during her stay in Saveh.
Hazrat Masumah became severely ill, but migrated to Qom where she was warmly received by the Shiis. She attained martyrdom in 780.
Hazrat Masoumeh is the only lady whose "status" is close to Hazrat Zahra. Both of these holy ladies have a "title" of "Fatemeh".