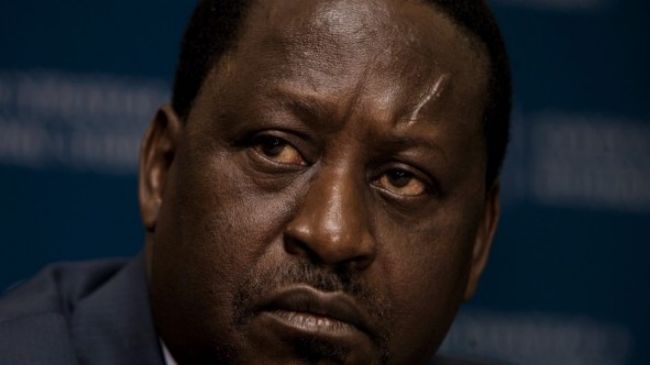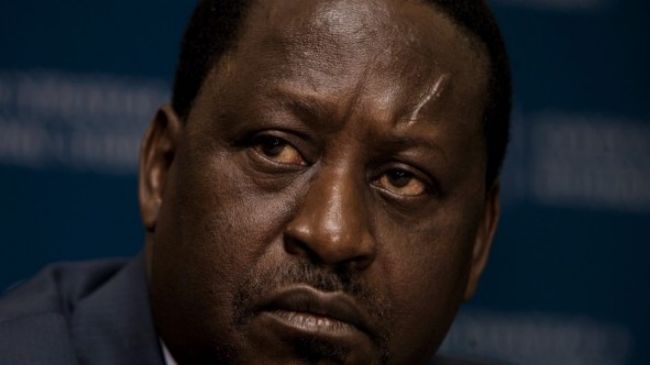 Kenyan Prime Minister Raila Odinga is expected to challenge the results of his country's presidential election which gave deputy Prime Minister Uhuru Kenyatta a narrow victory.
Odinga says he will legally challenge the results if Kenyatta is officially declared president.
"He is not conceding the election. If Uhuru Kenyatta is announced president-elect then he will move to the courts immediately," an adviser to Odinga, Salim Lone said.
Kenyatta's victory must be officially confirmed by Kenya's Independent Electoral and Boundaries Commission (IEBC).
On Saturday, Kenyatta won 6,173,433 votes out of 12,338,667, and Odinga polled 5,340,546 votes.
After all the votes were counted on early on Saturday morning, Kenyatta had received just 4,100 votes over the threshold required to avoid a run-off with Prime Minister Raila Odinga, who secured 43.28 percent of the vote, Reuters reported.
Kenyatta is accused by the International Criminal Court (ICC) of crimes against humanity for violence related to the 2007 election, and will be tried in The Hague in July.
More than 1,000 Kenyans were killed and 600,000 forced to leave their homes following the disputed 2007 vote that Odinga said Mwai Kibaki stole from him.