Iraq
Official: 250 Kurdish Terrorists within ISIL Ranks Killed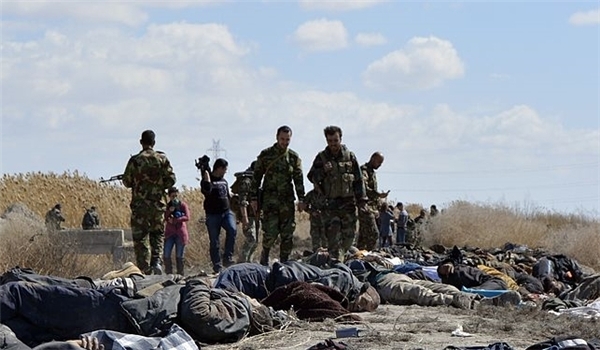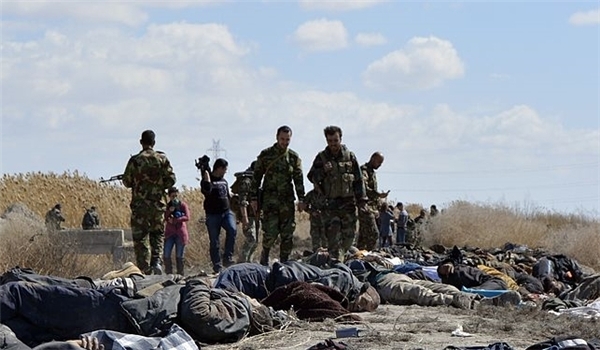 Some 250 Kurdish militants fighting for the ISIL Takfiri terrorist group have been killed while fighting for the outfit, Iraq's Kurdistan Regional Government (KRG) said.
Mariwan Naqshbandi, a spokesman for the KRG's Ministry of Endowment and Religious Affairs, announced the figure in an interview with the al-Sumaria satellite television on Wednesday, press tv reported.
Around 500 Kurds joined ISIL when members of the militant group overran the Northern Iraqi city of Mosul, situated some 400 kilometers (248 miles) North of the capital, Baghdad, back in June 2014, the spokesman added.
He said that nearly 100 Kurdish militants have defected from ISIL and returned to the semi-autonomous Kurdistan region, stressing that some of them are currently being held in detention while the rest were set free after being interrogated.
The Kurdish official added that some of the former Kurdish ISIL terrorists have travelled to North African countries such as Egypt and neighboring Libya in order to go from there to European countries.
There are currently no Kurdish militants with a prominent role within the ranks of ISIL as the extremist group does not trust its Kurdish members and is closely watching over them, Naqshbandi claimed.
Gruesome violence has plagued the Northern and Western parts of Iraq ever since ISIL Takfiris launched an offensive in June 2014, and took control of portions of Iraqi territory. The militants have been committing vicious crimes against all ethnic and religious communities in Iraq, including Shiites, Sunnis, Kurds, Christians and others.
Army soldiers and volunteer fighters are seeking to win back militant-held regions in joint operations.