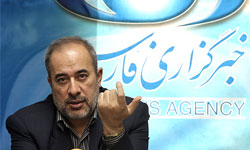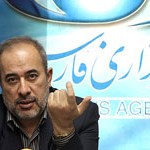 A senior Iranian provincial official on Tuesday called on Iran and Turkmenistan to utilize the ample intact grounds existing on both sides to enhance bilateral trade relations.
"Right now, our economic exchanges with Turkmenistan stand at a desirable level but they don't fit the prestige and position of Iran and Turkmenistan as two Islamic and neighboring countries which enjoy ample economic capacities for expanding cooperation," Governor General of Iran's northeastern province of Khorassan Razavi Mahmoud Salahi told FNA in Ashgabat, capital city of Turkmenistan.
Reminding the lengthy borderline between the two countries, Salahi added, "Our economic relations should be further expanded because we have deep cultural and political ties."
The presidents of the two countries have always underlined that the two states' bilateral relations should be expanded, specially in cultural, economic and political fields, the official went on saying,
He added that his visit to Turkmenistan is aimed at attending the inaugural ceremony of Iran's exhibition in Ashgabat as well as holding negotiations with high-ranking Turkmen officials on bolstering of economic and political cooperation.
Iranian President Mahmoud Ahmadinejad is also scheduled to visit Ashgabat late in December.
The trip will take place at an invitation of Turkmen President Gurbanguly Berdimuhamedow to his Iranian counterpart to attend the inauguration ceremony of the new Iran-Turkmenistan gas pipeline.