Economy
Official: Iran Breaks Europe's Monopoly on Shipping Insurance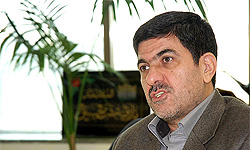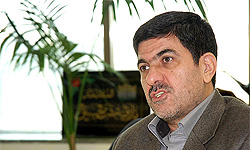 A senior Iranian official voiced Iran's preparedness to provide insurance cover for all foreign ships and oil tankers, in a move to push back the US-engineered EU embargos against Tehran, and said Iran has managed to break Europe's monopoly on the shipping insurance industry.
"The sanction imposed by the foreign insurance firms made us launch Iranian insurance of P&I and this has been gifted to us by the sanctions," Managing-Director of the Islamic Republic of Iran Shipping Lines Mohammad Hossein Dajmar told FNA on Sunday.
"Before this, the Europeans had the monopoly of shipping insurances and a few number of countries owned the insurance firms and coverage but we have now succeeded in starting Iranian shipping insurance through government's cooperation," he added.
Iran has voiced preparedness to provide insurance cover for all foreign ships and oil tankers.
Also earlier this month, a senior Iranian oil official stressed that the western insurance companies are the main losers of anti-Iran sanctions as they have lost a huge source of revenue.
Director of the National Iranian Oil Company (NIOC) for International Affairs Mohammad Ali Khatibi said Iran is prepared to provide full insurance coverage for both Iranian and foreign tankers.
"Buyers of Iran's oil have two options. They can either use their own tankers to ship the purchased oil or they can hand over this task to the Iranian fleet," he stated.
"Iran is fully prepared to provide complete insurance coverage for the transport of its oil. The commitments undertaken by the Iranian insurers are no different from those of Western insurance firms and all risks and hazards are covered."
European Union sanctions against Tehran have stopped European insurers, who dominate the marine insurance sector, from offering cover on Iranian crude.
But the lack of shipping cover has failed to disrupt the flow of Iranian oil to Iran's major customers in Asia – China, India, South Korea and Japan.