Iran
North America
Official: Iran to Attack US Interests across World if Washington Errs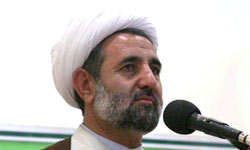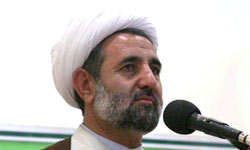 A high-ranking official of the Islamic Revolution Guards Corps (IRGC) highlighted Iran's military capabilities and potentials, and warned that the country is able to target the interests of the US in several countries across the globe, if Washington resorts to any military strike on Tehran.
"We can attack the US interests in several world countries if it makes any mistake," Iranian Supreme Leader's Representative at the IRGC Mojtaba Zonour said on Tuesday.
He further warned that Iran's missiles will land at the "heart of Tel Aviv" immediately after a US missile attack on Iran.
Zolnour noted that launching a strike on Iran is a "highly risky" measure for the enemy, "because Iran's drone technology is the third in the world at present".
Senior Iranian military officials have warned that the country will give a crushing and tough response in case of any attack on land and sea borders or violation of airspace.
Late October, Iranian Defense Minister Brigadier General Ahmad Vahidi said the Iranian Armed Forces enjoy the capability to retaliate any aggressive move of the enemies, specially the Zionist regime, with a crushing response to make them regret their deeds.
"The Islamic Republic of Iran is standing against all threats with maximum power and will give a response to every threat which will make the enemies regretful," Vahidi said at that time, downplaying the Zionist officials' war rhetoric against the Iranian nation.
The US and its close ally, Israel, accuse Iran of seeking a nuclear weapon, while they have never presented any corroborative document to substantiate their allegations. Both Washington and Tel Aviv possess advanced weapons of mass destruction, including nuclear warheads.
Iran vehemently denies the charges, insisting that its nuclear program is for peaceful purposes only. Tehran stresses that the country has always pursued a civilian path to provide power to the growing number of Iranian population, whose fossil fuel would eventually run dry.
Both Israel and the US have recently intensified rhetoric against Iran, saying an attack on the Islamic Republic's nuclear site is impending.
Iran has, in return, warned that it would target Israel and its worldwide interests in case it comes under attack by the Tel Aviv.
Iran has also warned that it could close the strategic Strait of Hormuz if it became the target of a military attack over its nuclear program.
Strait of Hormuz, the entrance to the strategic Persian Gulf waterway, is a major oil shipping route. An estimated 40 percent of the world's oil supply passes through the waterway.
In the meantime, the Iranian Armed Forces recently test-fired different types of newly-developed missiles and torpedoes and tested a large number of its home-made weapons, tools and equipments, including submarines, military ships, artillery, choppers, aircraft, UAVs and air defense and electronic systems, in a series of massive military drills.
Defense analysts and military observers say that Iran's wargames and its advancements in weapons production have proved as a deterrent factor, specially at a time of heightened threats by the US.