Iran
Official: Iran to Attain Self-Sufficiency in Strategic Agricultural Products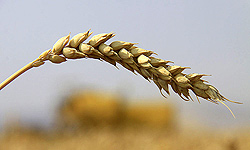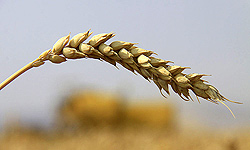 Iran is determined to attain self-sufficiency in the production of strategic agricultural products, specially sugar and wheat, a senior Iranian official announced.
Speaking on Thursday, Deputy Minister of Industry, Mine and Trade Abbas Qobadi said Iran is able to become self-sufficient in production of some strategic agricultural, and added, "Iran imports half of its 2 million tons of needed sugar from abroad but through a national program, Tehran can become self-sufficient and meet all its sugar needs."
He underlined that storage program of strategic goods like sugar and wheat is in progress, the Islamic republic news agency reported.
Iran's move towards self-sufficiency has been one of the Islamic Revolution's goals.
In line with the nation's self-sufficiency program, Iran's wheat production has been steadily increasing over the past few years.
US sanctions have encouraged the nation to move towards self-sufficiency and greater overall independence.
In similar remarks Last month, Qobadi had downplayed the effects of the western sanctions on Iran's banking sector, and said the country has managed to import wheat from 7 states despite economic embargos and financial restrictions.
"Iran has imported wheat from 7 countries," Qobadi said, adding that Iran has stored large volumes of 9 strategic goods which are enough for the nation's consumption in the next 1.5 years.