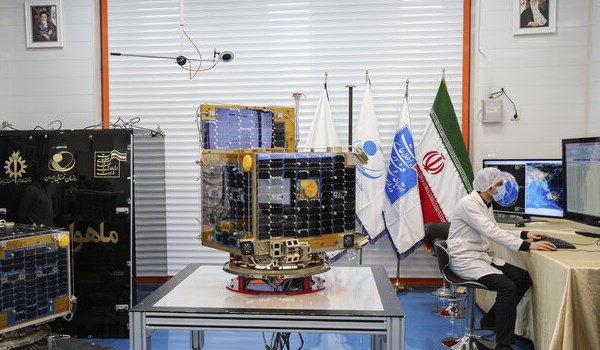 Deputy Head of Iran's Space Research Center Jafar Salehi said that the country plans to manufacture Nahid 3 (Venus 3) satellite to be placed into the geostationary orbit.
"Nahid 3 is the final step in the telecommunication satellites which will be built to pave the ground for Iran's access to geo operational orbit," Salehi told FNA on Sunday.
He added that the satellite is now in the study, feasibility and conceptual design phase.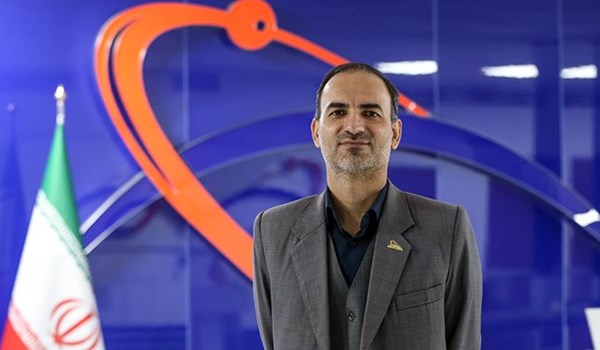 Deputy Head of Iran's Space Research Center Jafar Salehi
Salehi also said that at present Iran has designed and built the engineering sample of Nahid 2 telecommunication satellite and has delivered it to the Iranian Space Agency, adding, "We are preparing for delivering the qualitative sample of the satellite."
Earlier this month, Salehi had said that Iran would send a new telecommunication satellite named Nahid 1 (Venus 1) into the orbit.
"We have had the construction of Nahid 1 and Nahid 2 satellites on our agenda. Nahid 1 was completed 3 years ago and its periodical tests have been conducted and it can be launched and Iran plans to orbit it," Salehi said.
He added that Nahid 2 which is more advanced than Nahid 1 is also under construction, explaining that it enjoys the capability to go to higher orbits.
Salehi said that Iran will soon start designing Nahid 3 satellite.
Head of the Iranian Space Agency (ISA) Morteza Barari announced in April that the country plans to send its home-made telecommunication satellite, Nahid 1, into the orbit by the end of the current Iranian year (March 19, 2021).
"We hope to complete the flight model of three big space projects, including the orbital transfer system, Pars 1 sensing satellite and Nahid 2 telecommunication satellite this year," Barari said on Sunday.
"Also, we hope that another important project, Nahid 1 telecommunication satellite, will be put into the orbit after necessary preparations and coordination with the department in charge of the launch," he added.
In relevant remarks in February, Iran's Minister of Information and Communications Technology (ICT) Mohammad Javad Azari Jahromi announced that his country is poised to launch its latest telecommunication satellite, Nahid 1, adding that two other satellites are being assembled to be launched later.
"With regard to satellite design and manufacture, we have completed Nahid 1 telecommunication satellite, which is ready for launch, and Pars 2 satellite is being assembled. Moreover, the engineering model of Nahid 2 satellite has been completed, and the construction process of its flight and qualification model are underway," Azari Jahromi said.
The Iranian ICT minister then explained about design and manufacture of space engines, saying that testing Arash space engine is another major achievement of the Space Research Center.
"The most important issue in the field of aerospace is that all these successes were achieved in a situation where the country, and [Iran's] aerospace industries in particular, are under sanctions and gaining access to such technology has not been possible in any way," Azari Jahromi noted.
The minister reaffirmed that "Iran has been so far conducting major activities in the field of aerospace and has managed to master the full cycle of space technology.
He noted that the country's Space Research Center has been among those Iranian institutions, which have played a prominent part in the development of this technology."
Iran has made major achievements in space technology and satellite construction over the past years.