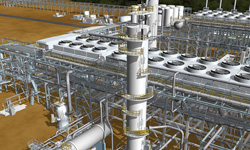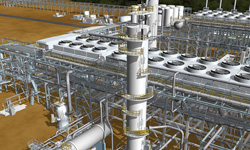 A senior Iranian oil official announced that the country is planning to build a refinery in the Northeastern province of Golestan in the near future in a bid to increase its gasoline output.
The remarks were made by Head of the Syndicate of Oil, Gas and Petrochemical Products Exporters Hassan Khosrojerdi.
"For the time being, we are carrying out studies to locate this refinery, and the preliminary studies suggest we will be able to build the refinery with a capacity of 10,000 barrels (of crude per day)," Hassan Khosrojerdi said.
He noted that the refinery's capacity can be increased to 20,000 barrels per day, adding that It will make a considerable contribution to reduce the country's dependence on crude sales.
Head of Iran's Oil Products Exporters Union says the Islamic Republic is planning to build its first small oil refinery in the northeastern province of Golestan.
Experts have proposed Golestan's Khajeh-Nafas Port as suitable location for setting up the refinery.